With deep appreciation, the BC and Yukon Book Prizes board thanks our departing Executive Director, Sean Cranbury, for leading our society for the past two years with great energy, enthusiasm, and creativity during challenging times.
Sean Cranbury was appointed BC and Yukon Book Prizes' first Executive Director in February 2019, in the midst of our busiest time of the year, during which prize adjudication, major grant writing, and the crucial planning for our annual gala and book tours took place. At that time Sean assumed the responsibility for transitioning the society's operations from one run by a communications firm for the previous 20 years to one administered by an Executive Director. Sean led us, with the vital assistance of Managing Director Sharon Bradley, through the planning and production of a splendid gala, finalist soirée, and the annual spring book tour. Last year, in the midst of planning our programs, COVID forced dramatic adjustments to our schedule and the format of our programming. Once again through 2020 Sean, along with Sharon Bradley and Megan Cole, our Director of Audience Development, provided creative leadership by reinventing some of our key annual events and orchestrating our first ever virtual gala.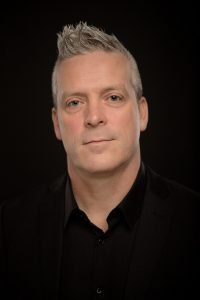 "I want to thank the Board of Directors at the BCYBP for their support and leadership during this time of incredible change and growth," said Sean Cranbury. "Thanks also to Molly Cross-Blanchard for all of her great work in the early days and to Sharon and Megan for building out the organization during very challenging times. It has been an honour to serve the writing and publishing community of BC and Yukon in this role and I look forward to watching the BCYBP as it continues to grow now and into the future."
We recognize that the organization has a lot of development to do, and diversity is high among our needs and goals. The BC and Yukon Book Prizes will examine its board makeup and staff structure and will develop and act on an updated strategic plan over the coming year. At that juncture, BCYBP will have a clear sense of the organization's 5-year plan, and will consider new staff configurations to best serve our community and goals.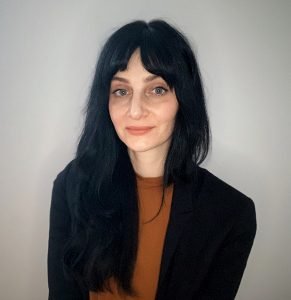 The organization has the great fortune to announce Sharon Bradley as our new Executive Director to lead us through this period of development and transitional planning.
Sharon has spent the last fifteen years serving as an arts and cultural manager and producer in Vancouver. She has worked with a wide variety of literary, visual art, theatre and film organizations, including VIVO Media Arts Centre, Word Vancouver, See Seven Theatre, DOXA Documentary Film Festival, and recently helping to produce the last two editions of the annual Vancouver Podcast Festival.
Sharon has had a strong hand in all aspects of our society's operations and programs for many years. She knows the BC and Yukon Book Prizes intimately, and combined with her significant administrative skills and experience, she is an ideal choice for Executive Director.
As our society continues to transition into its new administrative operational structure and faces ongoing COVID challenges, we are profoundly grateful to benefit from Sharon Bradley's dedication to our society, and her excellent leadership skills.
The board extends gratitude to our community, partners and donors, and we look forward to continuing to support and advocate for the outstanding literary talent of BC and Yukon.