Staff
Executive Director
Sharon Bradley | Get in Touch

Director of Programming and Communications
Megan Cole | Get in Touch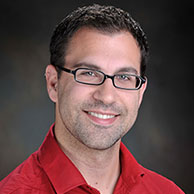 President
Rob Bittner (PhD) recently completed a SSHRC Postdoctoral Research Fellow at the UBC iSchool (Library, Archival and Information Studies). He is an active member of a number of literary and library organizations and has served on quite a few awards committees, such as the Newbery Medal, the Michael L. Printz Award, as well as the Sheila Egoff Children's Literature Prize. His work focuses mainly around LGBTQIA2+ representation in Children's and YA literature. You can find out more about him at docrob.ca.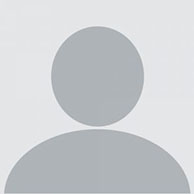 Vice President
Rajha Al-Hashmi is a Jordanian-Canadian entrepreneur. In 2007, she co-founded Readers bookshop, Jordan's first and largest bi-lingual (English/Arabic) bookshop. Rajha directs the management of Readers remotely from her home in Vancouver. Raised in Jordan and educated in the UK, Rajha brings a global perspective to Canada's literary landscape. An avid reader her whole life, Rajha graduated from SOAS, University of London with a degree in History of Near and Middle East. She has worked in publishing, graphic design, as well as editing and copywriting. Rajha is an active volunteer with the Vancouver branch of Soup Sisters and the BC Heart & Stroke Foundation. Together with her husband she parents three children and a faithful Vizsla.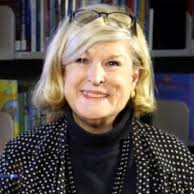 Past President
Kathryn E. Shoemaker, PhD., is the illustrator of over forty books for children, among them, the recent award winning, critically acclaimed Seeking Refuge by Irene N. Watts.  As well she has illustrated hundreds of educational materials. Shoemaker has experience as a curriculum specialist, filmmaker, fund raiser, and event planner.  For the past fifteen years she has taught children's literature with a specialty in sequential visual narratives at the University of British Columbia. In the community she has served on boards including the Vancouver Writers Fest, the Canadian Mental Health Association, Volunteer Vancouver and she is active in associations that support children's literature.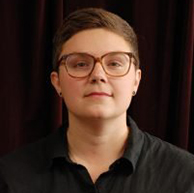 Secretary
Tara Borin is a queer settler poet living in traditional Tr'ondëk Hwëch'in territory, Dawson City, Yukon. Their debut poetry collection, The Pit, will be published with Nightwood Editions in March 2021. Tara is a recent graduate of Simon Fraser University's The Writer's Studio online, and is a founding member of Yukon Words Society. You can learn more about Tara and their work at taraborinwrites.com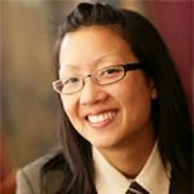 Treasurer
Michelle Chang is the VP Finance at Native Shoes, a Vancouver based shoe company making beast free shoes. She has extensive experience with overseeing large accounting and finance teams in growing organizations with experience in construction, P3's, and private education. Previously, she was a commercial lender and articled to be a Chartered Accountant. She has also sat on the Board of BC Ultimate as Secretary and Vice-President and is on the future leaders committee of St. Paul's Hospital foundation.
Michelle is an avid ultimate player, balloon animal artist and former dumpling eating champion.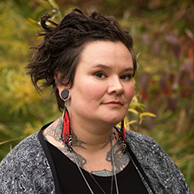 Justene Dion-Glowa is a Métis poet and beadworker. They have worked in the human services field for nearly a decade. Their first book of poetry, entitled Trailer Park Shakes, comes out from Brick Books October 2022. They are a Banff Centre for the Arts and Creativity alumnus. Their poetry can be found at neutralspaces.co/justenedg.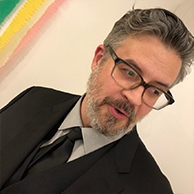 Jonathan Middleton is an artist, curator, and publisher working between Toronto and Vancouver. Middleton currently serves as executive director of Art Metropole (Toronto) and previously as partner and editor-at-large at Information Office, a Vancouver-based design and publishing studio. He served as director/curator of Vancouver's Or Gallery from 2007 to 2017, during which time he established the Or's bookstore and Berlin satellite space. Middleton also served as director/curator of the Western Front Exhibitions Program (1999-2005), and was a founding member of the art periodical Fillip, serving on its editorial board and as its first publisher until 2008. Middleton has served on numerous boards, including Artspeak, Kokoro Dance, the Independent Film Video Alliance, and Pacific Association of Artist Run Centres. He was a founding member of the Artist Run Centres and Collectives Conference and maintains an active role in arts advocacy through his work as chair of the Artist Run Centres and Collectives of Ontario.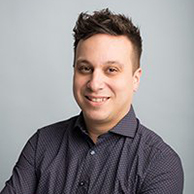 Michael Murphy currently works as the Manager of Alumni Engagement for the Faculty of Education at UBC. He has over 20 years hospitality experience with a strong focus in managing large scale events. He is passionate about learning new ways of thinking and being. Michael considers social justice to be at the core of all of his work and he weaves in issues of Gender, Race, and Sexuality in every area of his life. Michael respectfully acknowledges that he was born and raised on the traditional lands of the Sḵwx̱wú7mesh Nation (Squamish Nation).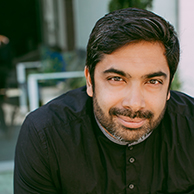 Sirish Rao is a writer and arts leader with deep connections to the international literary world. Sirish was born in Bangalore, India and spent a decade as Director of the award-winning publishing house Tara Books. Sirish is also a writer whose books have been translated into seventeen languages, and range from commentaries on street art to children's books. He moved to Vancouver in 2010, and co-founded the Indian Summer Festival of arts and ideas. Sirish has been responsible for presenting over a thousand artists on the stages of the festival, in a roster that features Nobel, Booker, Grammy and Oscar Award-winning artists alongside exciting emerging talent. Sirish believes deeply in the transformative power of the arts, and especially that of oral and written storytelling.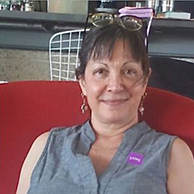 Susan Safyan, BA (SFU), MLS (UBC). She/her. Books are my life. I joined the Board of the BC & Yukon Book Prizes in January 2020, and I've also served on the boards of the Editors' Association of Canada, BC Branch, and the BC Library Association. My first career was as an academic librarian. For ten years I was the in-house editor at Arsenal Pulp Press in Vancouver, where I edited award-winning fiction and non-fiction titles, including anthologies; novels; poetry; cookbooks; graphica and graphic novels; gender, race, and intersectionality studies; history; YA fiction; short stories; memoir; and erotica. I've been a freelance editor for a variety of publishers, writers, and organizations across Canada since 2002. In 2012, my local-history book All Roads Lead to Wells was published by Caitlin Press. I currently tweet for The Ormsby Review, BC's online book review journal.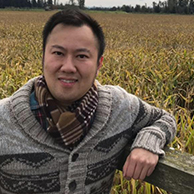 Alan Woo is a public librarian working with Teens, Adults, and in Collections Services with Surrey Libraries. He is the author of two children's books, David Jumps In and Maggie's Chopsticks, which won the Christie Harris Illustrated Children's Literature Award from the BC and Yukon Book Prizes in 2013. The following year, he was a juror for the same award. Alan has also been on the Rainbow Booklist Committee where he helped shortlist LGBTQ2IA+ titles for the American Library Association and has participated as a judge for the Joan Betty Stuchner Oy Vey Award. He has written for Rice Paper and Vancouver magazines, as well as The Georgia Straight and Xtra West newspapers.