The Borealis Prize: The Commissioner of Yukon Award for Literary Contribution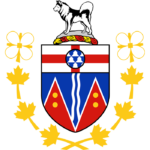 Established in 2020 by The Honourable Angélique Bernard, Commissioner of Yukon, to recognize excellence in contributions by the writers, publishers, editors and literary community builders of Yukon.
There is no fee to submit a nomination. Nominations opened on March 15th, 2023 and closed at 5:00PM PT on May 31st, 2023.
Supported by The Honourable Commissioner of Yukon
Criteria
The recipient of the Borealis Prize: The Commissioner of Yukon Award for Literary Contribution will be recognized as having:
spent significant time living and working among the writing community in Yukon; and
made substantial contributions to the Yukon writing and publishing community through writing, publishing, community organizing, Indigenous writing and storytelling, or in many other ways.
The judges will be determined by BC and Yukon Book Prizes in collaboration with the Office of the Commissioner of Yukon based on service to the writing community over time and in alignment with a commitment to diversity among judges.
The prize includes $2000, a certificate, and an original art piece.
Eligibility
Yukoners who have lived in the territory or B.C. for the past 12 months or for at least three of the past five years are eligible to apply for BC and Yukon Book Prizes.
The Borealis Prize is a new prize for Yukoners only and the scope of the prize encompasses not only authors but volunteers who work with/in the writing community.
If the nominee is a writer their work may have been published anywhere in the world in any genre including fiction, non-fiction, poetry, children's literature, memoir, or any other form that contributes to the literature and community of Yukon writers and publishers.
There shall be only one recipient of the award each year.
Writers will not be awarded posthumously unless they were alive at the time of selection.
Nominations
Nominations will be accepted from publishers as well as writing and publishing individuals and organizations. Self-nominations are not accepted.
Nominations should be submitted using this form. Please contact us if you would like to submit any materials by mail.
Please include the following in your nomination:
A description of 

the nominee's contributions to the Yukon literary community.

A list of published works, and awards/accolades (if applicable).

No more than 5 links to websites that clearly and specifically identify aspects of the nominee's work and career. These links can feature such things as podcast interviews with the nominee or overviews of their work, wikipedia entries, biographical/bibliographic information, critical and/or creative writing by the nominee, reviews or critiques of their work, or any other relevant information that will help the jury to make their decision.
1-3 letters of support in pdf format.  These can include letters from community members, letters from contemporaries or others testifying to the importance of the nominee's work and life. These letters are to help the jurors to assess and contextualize the influence and impact of the nominee's work and career.
There is no limit to the number of individuals for which an individual or organization can submit a nomination. All nominations and supporting materials are considered confidential.
Unless otherwise requested, all nominations will be kept on file for a period of two years. If a nominee is not selected to win in their first year of application, the application will reviewed by a new jury the following year.
Nomination Form
Nominations are now closed. Next year's nominations will reopen in spring 2024.
If you have any questions about this process or submitting supporting materials please email info [at] bcyukonbookprizes.com
Jury
The prize will be adjudicated by a jury of three prominent members of the Yukon writing and publishing community.
Previous Winners
2022 Tara Borin
2021 Joanna Lilley
2020 Patti Flather & Leonard Linklater