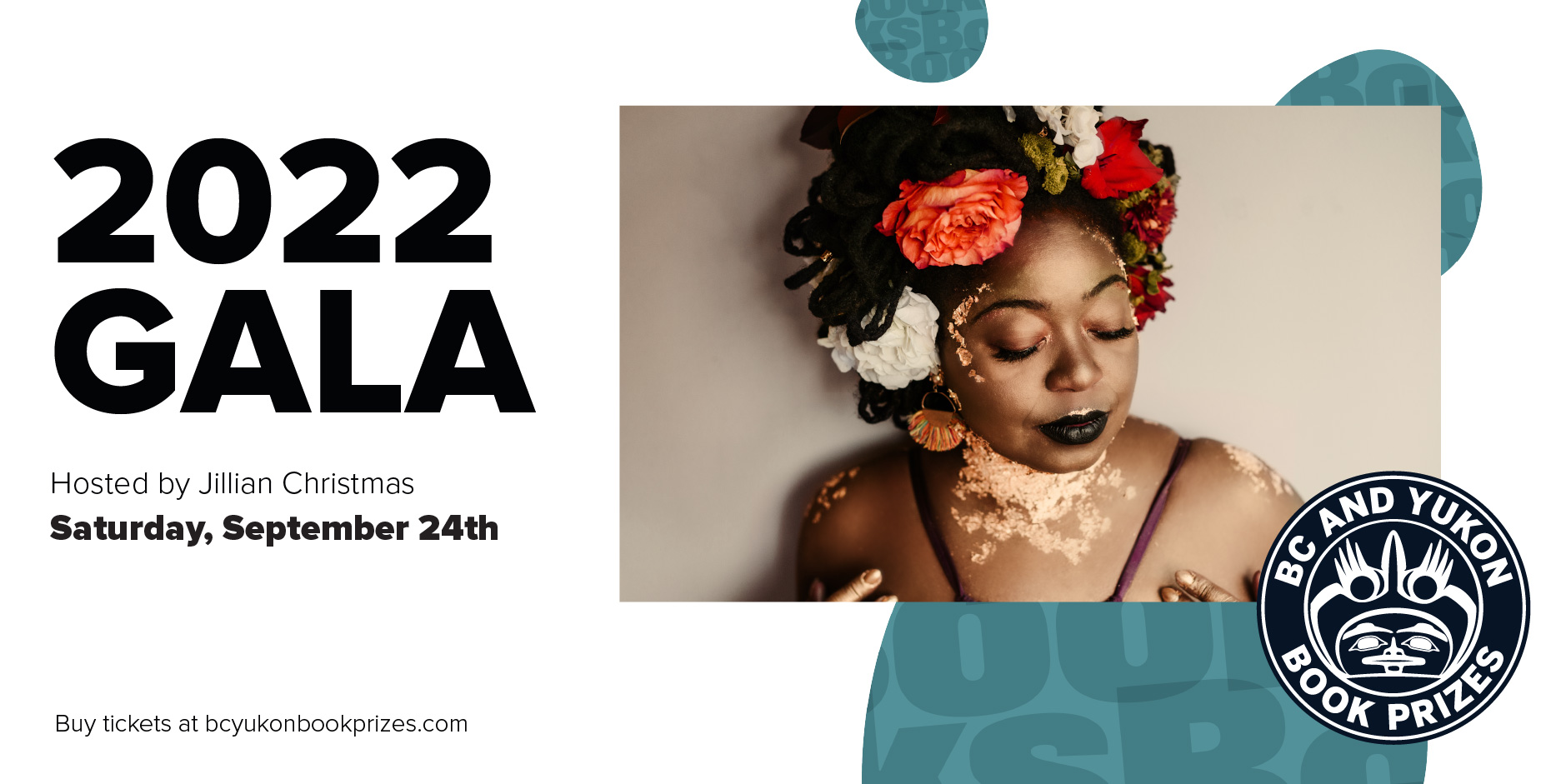 The 38th Annual BC and Yukon Book Prizes Gala will take place on Saturday, September 24th, 2022 at 6:00PM at the University Golf Club in Vancouver, British Columbia. Your ticket includes entry to our reception, awards ceremony, dinner, and two bottles of wine per table. The venue is wheelchair accessible, and free parking is available onsite.
Each table seats 8 guests, and the ticket order form allows you to purchase up to 8 tickets at a time. If you would like to order more than 8 tickets, please submit a second order through the form.
Until September 5th, tickets are $140 for members and $150 for non-members. Unsure if your membership is up to date? E-mail us to confirm. After September 5th, tickets for members and non-members will be $175. The deadline to purchase tickets is Friday, September 16th.
In the event that you need to cancel your order, full refunds will be offered until September 5th. We will be closely following all government health recommendations and protocols in regards to COVID-19, and will do everything we can to ensure a safe gathering. Masks are encouraged when not eating and drinking. In the event that we need to cancel the Gala due to COVID-19, full refunds will be issued to all ticket holders.
As stated in our entry criteria, tickets to the Gala are not provided to finalists and are generally paid for by the finalist publisher. If you are a finalist and cost is an obstacle for you to attend, please contact us.
The Gala will be hosted by slam poet and author Jillian Christmas. Jillian is an artist, creative facilitator, curator, consultant, and advocate in the arts community. She is the long-time spoken word curator of the Vancouver Writers Fest, and former artistic director of Verses Festival of Words. Utilizing an anti-oppressive lens, Jillian has performed and facilitated workshops across North America. She is the author of The Gospel of Breaking (Arsenal Pulp Press 2020), and the forthcoming children's book, The Magic Shell (Flamingo Rampant Press 2022). She lives on the unceded territories of the Squamish, Tsleil-Waututh and Musqueam people (Vancouver, BC.)