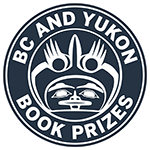 BOARD MEMBER
JOB DESCRIPTION
EXPECTATIONS OF INDIVIDUAL BOARD MEMBERS
Each individual board member is expected to
Act in the best interest of the organization
know the organization's mission, policies, programs, and needs
serve as active advocates and ambassadors for the organization and fully engage in identifying and securing the financial resources and partnerships
help identify personal connections that can benefit the organization's fundraising and reputational standing, and can influence public policy
prepare for, attend, and conscientiously participate in board meetings (minimum of 4 full board meetings/year)
There are approximately 6 full Board meetings per year, with an additional 3-5 committee meetings for some members
participate fully in one or more committees
follow the Society's bylaws, policies, legal obligations, and Board resolutions
maintain confidentiality about all internal matters
EXPECTATIONS OF THE BOARD AS A WHOLE
The mission of the BC and Yukon Book Prizes is "To recognize and promote the achievements of the book community in BC and Yukon through the BC and Yukon Book Prizes and related programs."
As the highest leadership body of the Society and to satisfy its fiduciary duties, the board is responsible for:
determining the mission and purposes of the organization
selecting and evaluating the performance of the executive director
strategic and organizational planning
ensuring strong fiduciary oversight and financial management
fundraising and resource development
approving and monitoring the Society's programs and services
enhancing the Society's public image by ensuring transparency in all communication to members, stakeholders, and the public
assessing its own performance as the governing body
REGARDING POTENTIAL CONFLICTS OF INTEREST
We are a Society that serves the BC and Yukon literary community, but we also encourage actively publishing authors, illustrators, and industry professionals to be a part of our Board. As such, our policy for potential and perceived conflicts of interest is as follows:
If a Board member is eligible for a book prize, they will not be involved in that year's jury suggestions or selection.
If a Board member is shortlisted for a prize, they will be asked to temporarily vacate their position on the Board until the next AGM.
Board members who are involved in the publication of an eligible or shortlisted title will be subject to the same actions in order to avoid potential or perceived conflicts of interest.
HOW TO APPLY:
To apply, please send a letter of interest and a CV to: info@bcyukonbookprizes.com
DEADLINE: Apr. 19, 2023