Registrations have closed.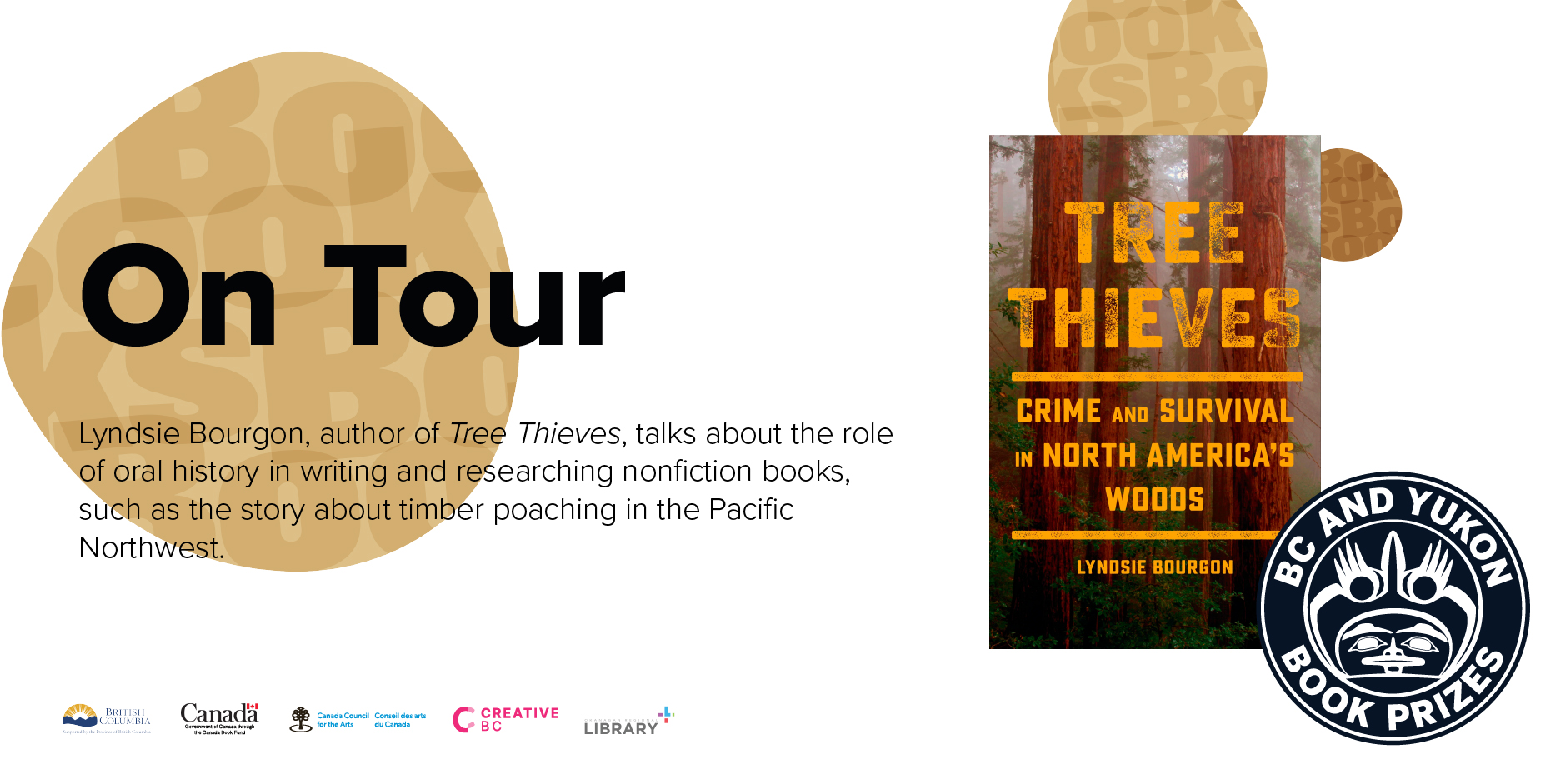 On Tour presents Lyndsie Bourgon on oral history and creative nonfiction
311
311 people viewed this event.
Join the BC and Yukon Book Prizes and the Kelowna Downtown Library on Saturday, June 24th at 2:30 pm for an in-person event with Lyndsie Bourgon. Tree Thieves: Crime and Survival in North America's Woods is a finalist for the 2023 Hubert Evans Non-Fiction Prize.
As an oral historian, Lyndsie Bourgon relied on hours of in-person interviews not only with the law enforcement investigating timber poaching in the Pacific Northwest, but also the poachers themselves. At this presentation, learn about the book that dives into the complex world of timber poaching and how oral history is used to write and research nonfiction books.
This is an in-person event and registration is NOT required.
Kelowna Downtown Library is located at 1380 Ellis St. Kelowna, BC
Funding for this event is thanks to Heritage Canada, Creative BC, the Government of BC and the Canada Council for the Arts. The BC and Yukon Book Prizes is also grateful for the support of community partners like the Kelowna Downtown Library.
About the author
Lyndsie Bourgon is a writer, oral historian, and National Geographic Explorer. Her work has appeared in The Atlantic, National Geographic, The Guardian, Smithsonian, and Oxford American. Tree Thieves is her first book.