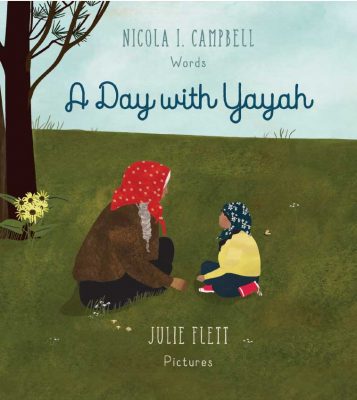 Author Name Nicola Campbell
Illustrated by Julie Flett
Publisher: Tradewind Books
Book Description
Set in the Nicola Valley in BC, a First Nations family goes on an outing to gather edible plants and mushrooms. The grandmother, Yayah, passes down her knowledge of the natural world to her young grandchildren.
Author Bio
First Nations author Nicola I. Campbell lives in BC with her son. Her books have won many awards, including the TD Canadian Children's Literature Award, the Marilyn Baillie Picture Book Award, and the Anskohk Aboriginal Children's Book of the Year Award.
Julie Flett is an award-winning Cree-Métis author, illustrator, and artist. She has received many awards, including the 2016 American Indian Library Association Award for Best Picture Book and the 2017 Christie Harris Illustrated Children's Literature Prize.