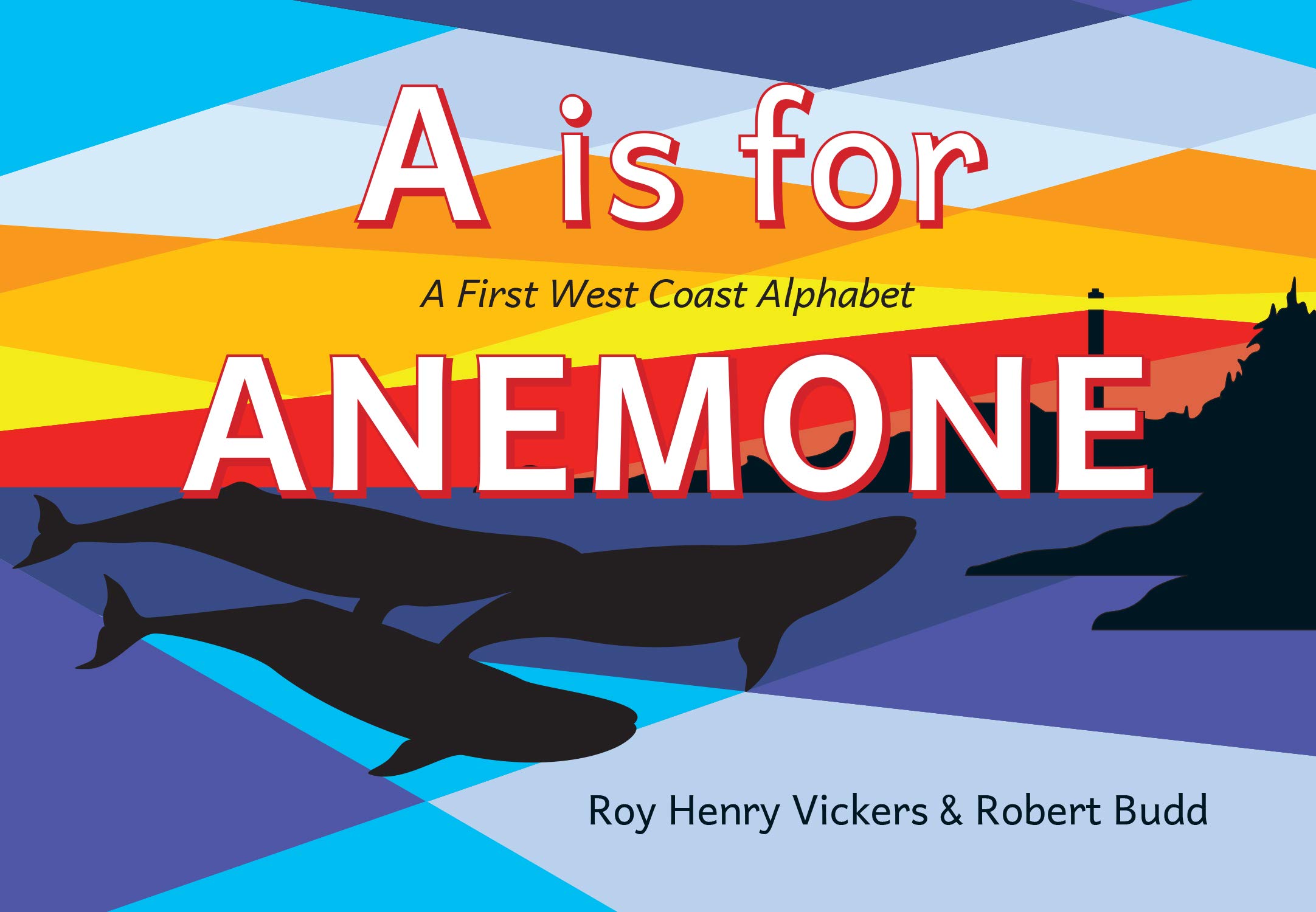 A First West Coast Alphabet
Roy Henry Vickers
Robert (Lucky) Budd
Publisher: Harbour Publishing

Book Description
With crisp, luminous illustrations by celebrated Indigenous artist Roy Henry Vickers, and a simple rhythmic text, this sturdy board book introduces the alphabet using iconic imagery of the West Coast, creating a book that will be cherished by young readers and their families.
Starting with colourful sea anemones waving in the ocean current, and closing with a snoozing grizzly bear (Zzz), this board book supports both early literacy and children's awareness of the natural world.
Author Bios
Roy Henry Vickers is a renowned carver, painter, printmaker and storyteller. He is the illustrator and co-author of Harbour Publishing's popular children's First West Coast Book series and Northwest Coast Legends series, the latter of which were all shortlisted for the Bill Duthie Booksellers' Choice Award: Raven Brings the Light in 2014, Cloudwalker in 2015, Orca Chief in 2016 and Peace Dancer in 2017. His other books include Storyteller (Harbour Publishing, 2014) and Voices from the Skeena (Harbour Publishing, 2019). He lives in Hazelton, BC.
Robert (Lucky) Budd holds an MA in history and has digitized many high-profile oral history collections including that of the Nisga'a First Nation. He is the author of Voices of British Columbia (Douglas & McIntyre, 2010), a bestseller which was shortlisted for the 2011 Bill Duthie Booksellers' Choice Award, and its sequel, Echoes of British Columbia (Harbour Publishing, 2014). He currently lives in Victoria, BC.