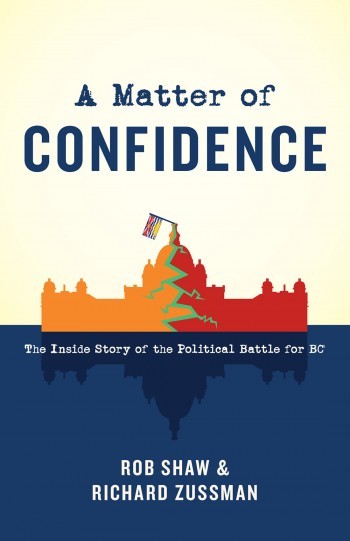 The Inside Story of the Political Battle for BC
Rob Shaw and Richard Zussman
Publisher: Heritage House
Book Description
British Columbia's political arena has always been the site of dramatic rises and falls, infighting, scandal, and come-from-behind victories. However, no one was prepared for the historic events of spring 2017, when the Liberal government of Christy Clark, one of the most polarizing premiers in recent history, was toppled. A Matter of Confidence gives readers an insider's look at the overconfidence that fuelled the rise and fall of Clark's premiership and the historic non-confidence vote that defeated her government and ended her political career.
Author Bio
Rob Shaw  has covered the BC legislature since 2009, first as the legislative reporter for the Victoria Times Colonist and currently as the legislative columnist for the Vancouver Sun. His stories have appeared in local and national newspapers through the Postmedia News chain 
Richard Zussman  is a legislative reporter with Global BC. Before joining Global he held positions with City TV in Edmonton and the Sun News Network and was a provincial affairs reporter for CBC British Columbia. He lives in Victoria, BC.