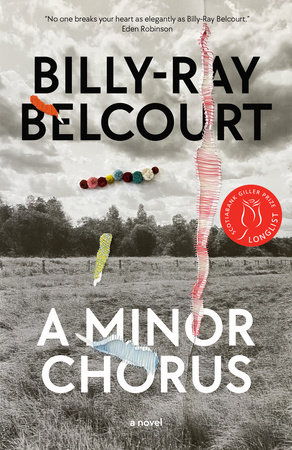 Billy-Ray Belcourt
Publisher: Hamish Hamilton | Penguin Random House Canada
Book Description
An urgent first novel about breaching the prisons we live inside from one of Canada's most daring literary talents.
An unnamed narrator abandons his unfinished thesis and returns to northern Alberta in search of what eludes him: the shape of the novel he yearns to write, an autobiography of his rural hometown, the answers to existential questions about family, love, and happiness.
What ensues is a series of conversations, connections, and disconnections that reveals the texture of life in a town literature has left unexplored, where the friction between possibility and constraint provides an insistent background score.
Whether he's meeting with an auntie distraught over the imprisonment of her grandson, engaging in rez gossip with his cousin at a pow wow, or lingering in bed with a married man after a hotel room hookup, the narrator makes space for those in his orbit to divulge their private joys and miseries, testing the theory that storytelling can make us feel less lonely.
Populated by characters as alive and vast as the boreal forest, and culminating in a breathtaking crescendo, A Minor Chorus is a novel about how deeply entangled the sayable and unsayable can become—and about how ordinary life, when pressed, can produce hauntingly beautiful music.
Author Bio
Billy-Ray Belcourt (he/him) is a writer from the Driftpile Cree Nation. He won the 2018 Griffin Poetry Prize for his debut collection, This Wound Is a World, which was also a finalist for the Governor General's Literary Award. His bestselling memoir, A History of My Brief Body, won the Hubert Evans Non-Fiction Prize and was a finalist for the Lambda Literary Award and the Governor General's Literary Award. A recipient of the prestigious Rhodes Scholarship and an Indspire Award, Belcourt is Assistant Professor of Indigenous Creative Writing at UBC.