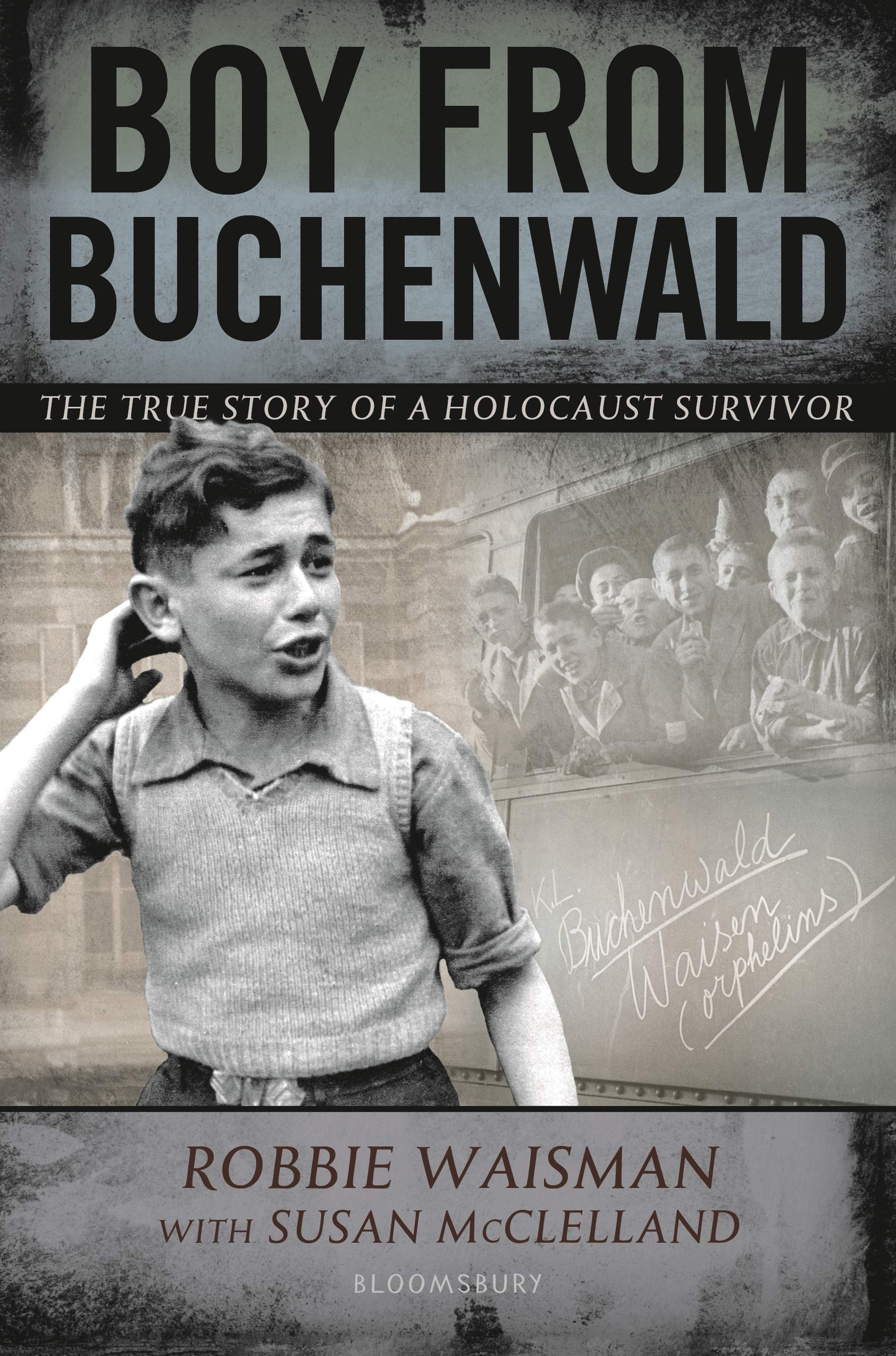 The True Story of a Holocaust Survivor
Robbie Waisman and Susan McClelland
​
Publisher:

Bloomsbury | Raincoast Books Inc.



Book Description
It was 1945 and Romek Wajsman had just been liberated from Buchenwald, a brutal concentration camp where more than 60,000 people were killed. He was starving, tortured, and had no idea where his family was-let alone if they were alive. Along with 472 other boys, including Elie Wiesel, these teens were dubbed "The Buchenwald Boys." They were angry at the world for their abuse, and turned to violence: stealing, fighting, and struggling for power. Everything changed for Romek and the other boys when Albert Einstein and Rabbi Herschel Schacter brought them to a home for rehabilitation
Romek Wajsman, now Robbie Waisman, humanitarian and Canadian Governor General Award recipient, shares his remarkable story of transforming pain into resiliency and overcoming incredible loss to find incredible joy.
Author Bios
Romek Wajsman, who changed his name to Robbie Waisman when he moved to Canada in 1949, is an accountant by training, a successful businessman, father, grandfather, and beloved international speaker on topics of the holocaust, healing, reconciliation, and forgiveness. He is particularly a powerful motivator of at-risk youth, with regular visits to First Nation reserves. Robbie, however, told no one about his past until the 1980s. At that time, Holocaust denier, James Keegstra, said that Jews were treacherous, subversive, and sadistic…and that they created the Holocaust to gain worldwide sympathy. Robbie felt it was his duty to speak up. Robbie has won numerous awards from universities, human rights organizations, community and Jewish groups around the world, and has been recognized by the German, American, and Canadian governments for his activism. Robbie is the recipient of the 2014 Governor General's Caring Canada Award and is an Honourary Witness to the First Nation Truth and Reconciliation Committee. He holds honourary doctorates of law from the University of Victoria. 
Susan McClelland's first book, Bite of the Mango (2008) is the true story of a young Sierra Leonean victim of war and has been published in more than 30 countries, including by Annick Press in Canada and Bloomsbury in the UK. It was a YALSA's Popular Paperbacks for Young Adults selection, and the White Ravens International Book of the Year. Bite of the Mango was shortlisted for the American Library Association non-fiction, young adult book of the year. Susan has written several commissioned books for various publishers, including Harper Collins and WW Norton and Company for both young adult and adult markets. Susan found her follow-up story to Bite of the Mango in the subject Sungju Lee, a former North Korean street boy, currently pursuing a Ph.D in international relations at George Mason University. Sungju's book, Every Falling Star, published in 2016 by Abrams, was an Indies Introduce Selection of the American Booksellers Association; Library Guild 2016 Fall Selection; and shortlisted for Japan's top honour, the 2018 Sakura Medal. Susan's latest book tells the story of a young survivor of the Yazidi genocide (Annick, April, 2019). Abducted by ISIS, Badeeah Hassan Ahmed managed to shield her 3-year-old nephew throughout her ordeal by saying the child was her own son. As a journalist, Susan has written for the Sunday Times Magazine, Glamour, Marie Claire, Ms. Magazine, The Walrus and The Guardian, as well as numerous other magazines and newspapers. Her stories have been adapted into documentaries for the CBC and BBC's Panorama.