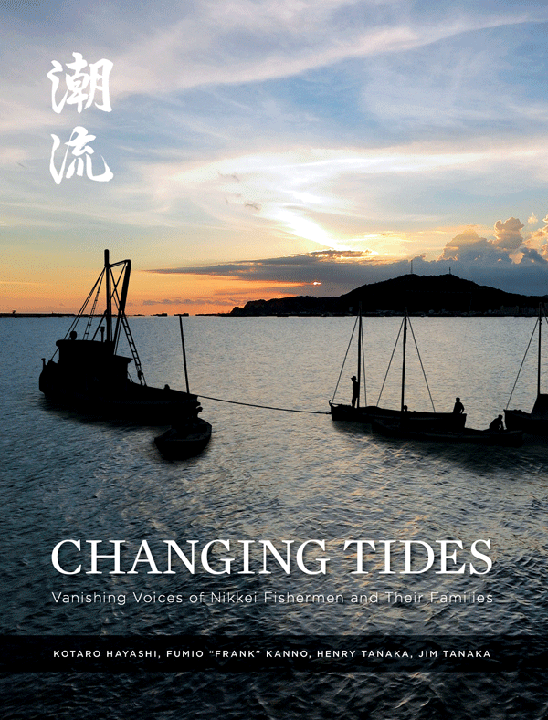 Vanishing Voices of Nikkei Fishermen and Their Families
Kotaro Hayashi, Fumio "Frank" Kanno, Henry Tanaka, and Jim Tanaka
Publisher: Nikkei National Museum & Cultural Centre
Book Description
Changing Tides is a collection of personal stories of Japanese-Canadian fishermen and their families on the BC coast from before the Second World War to the present day. There are stories of hardship, determination, and triumph. Others provide a personal perspective on the injustices, discrimination, and racism encountered and how they persevered to overcome these setbacks. Above all, they illustrate the enduring bonds of family, community, and culture.
Author Bio
Kotaro Hayashi was a retired fish boat packer captain who collected salmon along the BC coast for Nelson Brothers and BC Packers canneries.
Fumio "Frank" Kanno is a retired fisherman who travelled to several areas of the BC coast while fishing for salmon, halibut, herring, and shrimp. Fumio was also a founding member of the Northern Trollers Association.
Henry Tanaka was employed in the fishing industry by various fishing companies during the summer while attending school. His father and grandfathers were commercial fishermen.
Jim Tanaka volunteered and served as president on the board of the Wakayama Kenjin Kai and Steveston Japanese Language School.