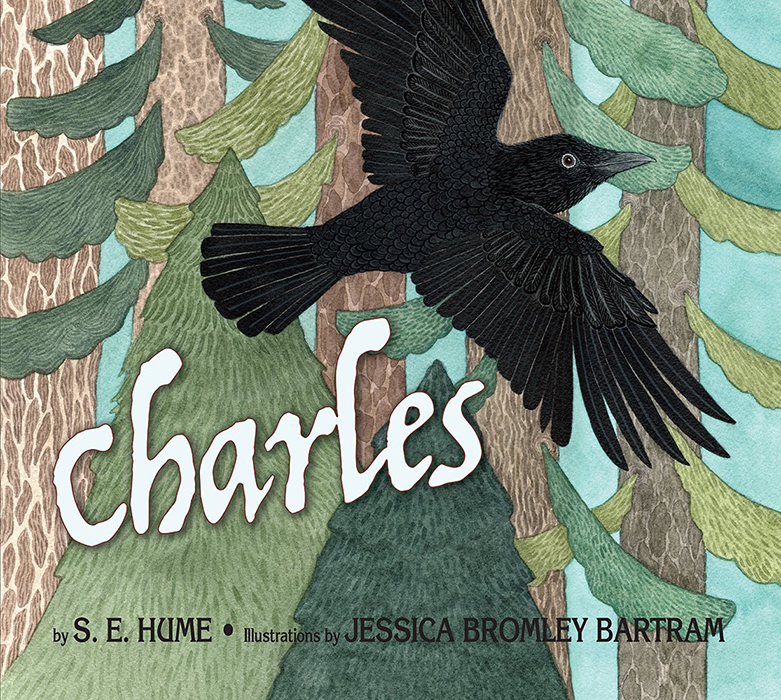 S.E. Hume
Illustrated by Jessica Bromley Bartram
Publisher: Fitzhenry & Whiteside
Book Description
Charles is a classic story about a lost crow who finds a home in a young person's heart. At times funny and whimsical, it is also a story of the power of the natural world and the ties of love that are never broken.
Author Bio
S.E. Hume wrote Midnight on the Farm and teaches at the University of Victoria.
Jessica Bromley Bartram is an illustrator, graphic designer, and embroidery enthusiast who lives in Ottawa.