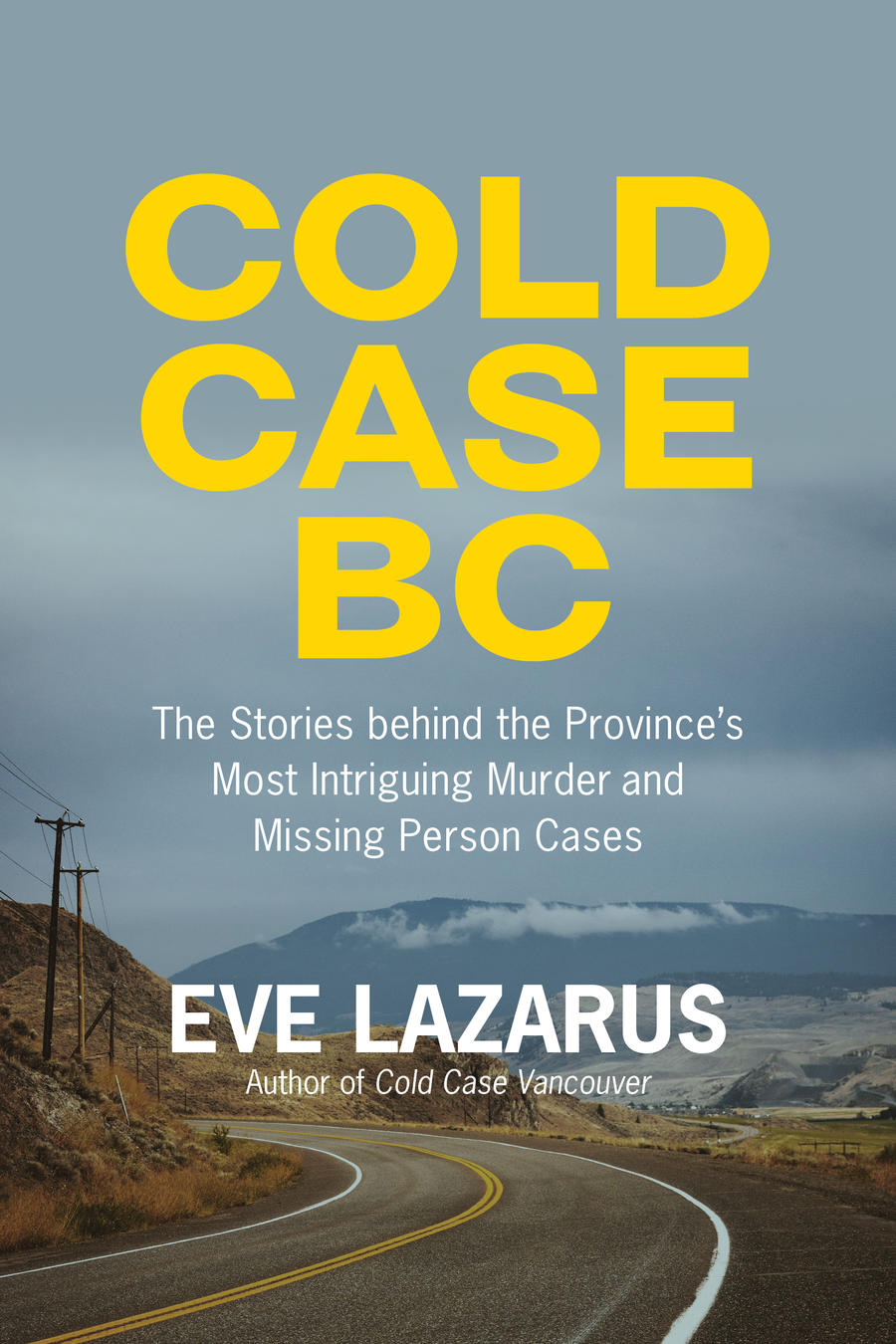 Cold Case BC: The Stories behind the Province's Most Intriguing Murder and Missing Persons Cases
Eve Lazarus
Publisher: Arsenal Pulp Press
Book Description
In her BC bestseller Cold Case Vancouver, crime historian and reporter Eve Lazarus used investigative skills to shine a light on the city's most baffing unsolved murders. In Cold Case BC, Lazarus casts her gaze more widely on long forgotten and unsolved murder cases throughout British Columbia. These include teenager Molly Justice, who was murdered on the outskirts of Victoria after taking the bus home from work, and a follow-up to the tragic 1953 Babes in the Woods story of two children found murdered in Stanley Park, whose names were finally revealed this year in a story broken by Lazarus herself. There's also the tale of four police officers in the 1960s who committed a string of robberies that culminated in the biggest heist in Vancouver's history. Their reign of terror ended with one of the officers murdering his family before killing himself. Or were they all killed by someone else?
Lazarus also looks at some of the province's most intriguing missing person cases, such as three-year-old Casey Bohun, who vanished from her bed in the middle of the night, and the Jack family of four, who left Prince George to work in a logging camp along the infamous Highway of Tears but were never seen again.
Interviews with law enforcement, forensic experts, and family and friends of the victims add new life to these historical cases, some of which date back to World War II. The book also includes some cases that have been solved, revealing the painstaking investigative work and new forensic technology that ultimately brought about closure for victims' families.
Meticulously researched, Cold Case BC is a fascinating true crime book that reveals startling details about the province's criminal past.
Author Bio
Eve Lazarus is a reporter, author, and the host and producer of the true crime podcast Cold Case Canada. She is the author of four Arsenal titles: Cold Case Vancouver: The City's Most Baffling Unsolved Murders (2015), a BC bestseller and 2016 finalist for the Bill Duthie Booksellers' Choice Award at the BC Book Prizes; Blood, Sweat, and Fear: The Story of Inspector Vance, Vancouver's First Forensic Investigator (2017); Murder by Milkshake: An Astonishing True Story of Adultery, Arsenic, and a Charismatic Killer (2018); and Vancouver Exposed: Searching for the City's Hidden History (2020). She is also the author of Sensational Vancouver (2014), , Sensational Victoria: Bright Lights, Red Lights, Murders, Ghosts & Gardens (2012), and her book At Home with History: The Untold Secrets of Greater Vancouver's Heritage Houses was a 2008 City of Vancouver book award finalist.