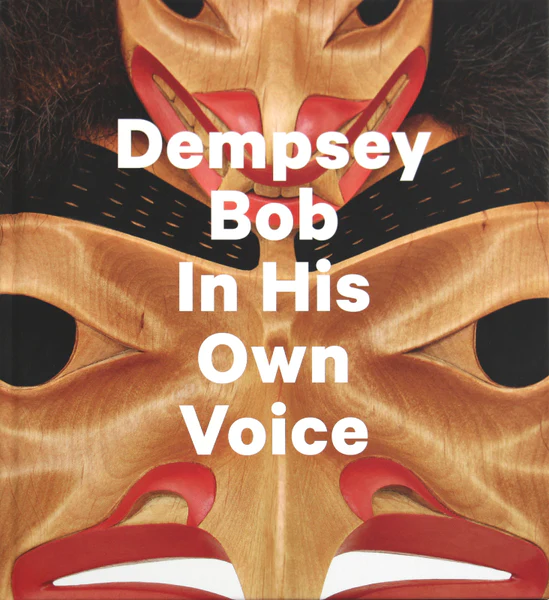 Dempsey Bob: In His Own Voice
Dempsey Bob, Sarah Milroy (Editor)
Publisher: Figure 1 Publishing
Book Description
Dempsey Bob: In His Own Voice is based on the first full-scale solo museum exhibition of this extraordinary Tahltan-Tlingit artist, one of the finest living carvers of the Northwest Coast. Drawing from extensive interviews with the artist by the exhibition's co-curator, Sarah Milroy, the book presents the story of his life told his own way, including extensive and intimate reflections on the creation of particular works. Gorgeous photographs of the artworks, which are drawn from key private collections in Canada and public collections in Canada, the US and beyond, are supplemented with material from his sketchbooks to create a vivid portrait of the creative process.
Author Bios
Dempsey Bob is a celebrated artist and a dedicated teacher, who began carving in 1969. His work is in the numerous public and private, national and international collections. He is an Officer of the Order of Canada, and in 2021 was a recipient of the Governor General's Award in Visual and Media Arts – Artistic Achievement.
Sarah Milroy is Chief Curator of McMichael Canadian Art Collection, former editor and publisher of Canadian Art, and former chief art critic of the Globe and Mail. She has edited or contributed numerous art books, and is the author of, most recently, Uninvited: Canadian Women Artists in the Modern Moment (2021).