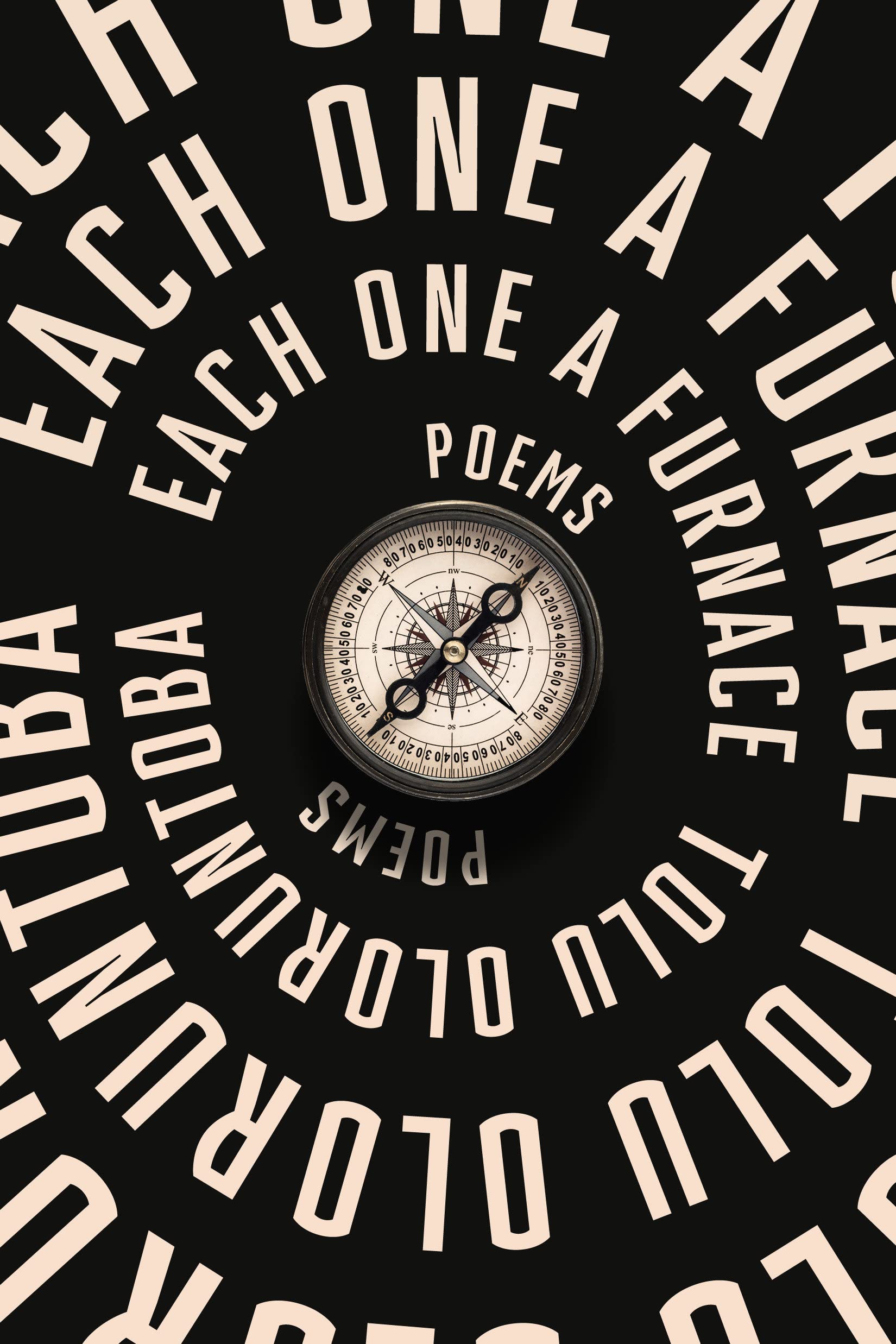 Tolu Oloruntoba
Publisher: McClelland & Stewart | Penguin Random House Canada
Book Description
From the author of The Junta of Happenstance, here is a brilliant new collection of poems—a burning chronicle of passage and stillness and restlessness.
Each One a Furnace explores (im)migration, diasporas, transience, and instability by following the behaviour, and abundant variety, of finches. The often-migratory birds in these poems typify the unrest, and inability to rest, that animate the lives of billions in the modern world. Out of the register of ornithology, themes of difficulty, adversity, and migrancy, urban ennui, and the psychic struggles of diasporic peoples take shape as those unable to be at rest in the world take to improbable flight. 
Trailing the global mobility of birds, in urban and non-urban settings, in historical and contemporary contexts, and through the metaphysical and concrete, Each One a Furnace is a chronicle of struggle within, and between, cultures.
Author Bio
Tolu Oloruntoba lived in Nigeria and the United States before settling in the metro area of Coast Salish lands known as Vancouver with his family. He spent his early career as a primary care physician, and currently manages virtual health projects with organizations in British Columbia. His poetry has been nominated for the Pushcart Prize, while his debut chapbook, Manubrium, was a bpNichol Chapbook Award finalist. The Junta of Happenstance, his first full-length collection, was the winner of the 2021 Governor General's Literary Award for English Language Poetry and the Canadian winner of the 2022 Griffin Poetry Prize.