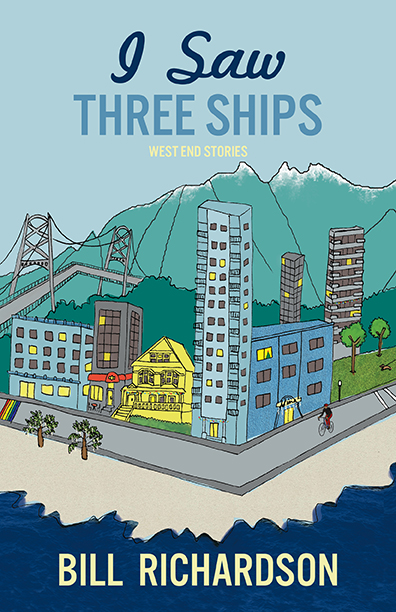 Bill Richardson
Publisher: Talonbooks
Book Description
"By June, Philip's view of English Bay, what's left of it, will be utterly gone. It was always going to happen. For years now, it's been getting harder and harder to see what's out there. For years now, it's been getting harder and harder to know what to do."
Eight linked stories, all set around Christmastime in Vancouver's West End neighbourhood, explore the seasonal tug-of-war between expectation and disappointment. These tales give shelter to characters from various walks of life whose experience of transcendence leaves them more alienated than consoled.
I Saw Three Ships captures a West End community vanishing under pressure from development and skyrocketing real-estate prices. As arch as they are elegiac, as funny as they are melancholy, these stories honour a cherished period in the history of the West End. Sometimes twisted, sometimes tender, I Saw Three Ships will speak to all who have ever been stuck spinning their wheels at the corner of Heathen and Holy.
Author Bio
Bill Richardson, winner of the Stephen Leacock Medal for Humour and former CBC Radio personality, is the author of numerous books for both adults and children, including plays, poetry, and fiction.