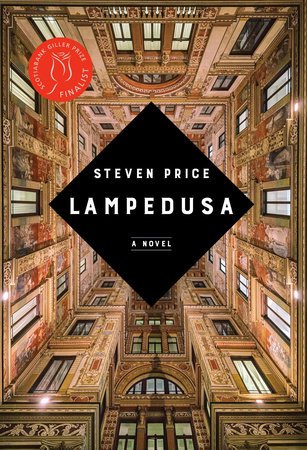 Steven Price
Publisher: McClelland and Stewart

Book Description
In sun-drenched Sicily, among the decadent Italian aristocracy of the late 1950s, Giuseppe Tomasi, the last prince of Lampedusa, struggles to complete the novel that will be his lasting legacy, The Leopard. With a firm devotion to the historical record, Lampedusa leaps effortlessly into the mind of the writer and inhabits the complicated heart of a man facing down the end of his life, struggling to make something of lasting worth, while there is still time.
Achingly beautiful and elegantly conceived, Steven Price's new novel is an intensely moving story of one man's awakening to the possibilities of life, intimately woven against the transformative power of a great work of art.
Author Bio
STEVEN PRICE is the author of other two novels, By Gaslight (2016), longlisted for the Scotiabank Giller Prize, and Into That Darkness (2011). Also an acclaimed poet, he has written two award-winning poetry books, Anatomy of Keys (2006), winner of the Gerald Lampert Award, and Omens in the Year of the Ox (2012), winner of the ReLit Award. He lives in Victoria, B.C.