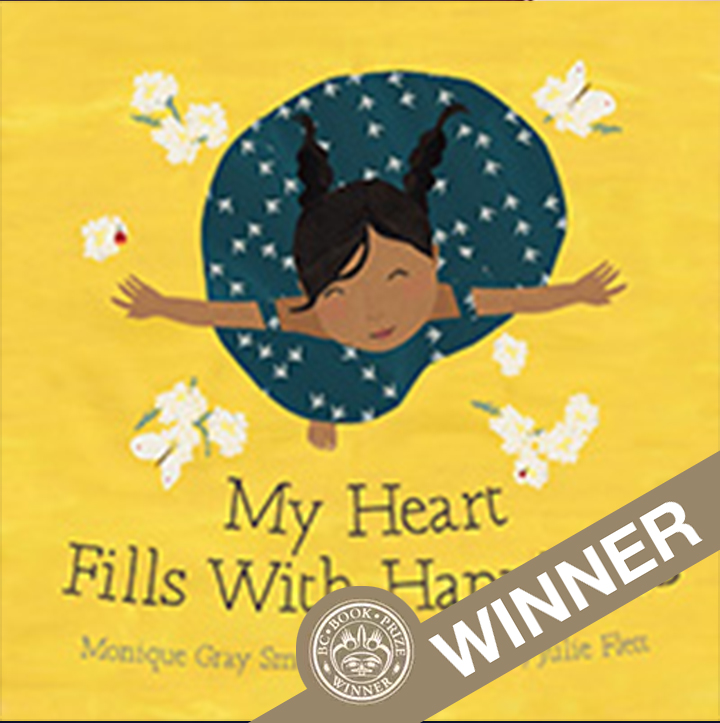 My Heart Fills With Happiness
by Monique Gray Smith
Publisher: Orca Book Publishers
Book Description
The sun on your face. The smell of warm bannock baking in the oven. Holding the hand of someone you love. What fills your heart with happiness? This beautiful board book serves as a reminder for little ones and adults alike to reflect on and cherish the moments in life that bring us joy.
Author Bio
Monique Gray Smith is an accomplished consultant, writer, and international speaker. Her first novel, Tilly: A Story of Hope and Resilience, won the 2014 Burt Award for First Nations, Métis and Inuit Literature.
Julie Flett received the Christie Harris Illustrated Children's Literature Prize and was nominated for the Governor General's Award for Children's Literature for her book Owls See Clearly at Night (Lii Yiiboo Nayaapiwak lii Swer): A Michif Alphabet (L'alphabet di Michif).