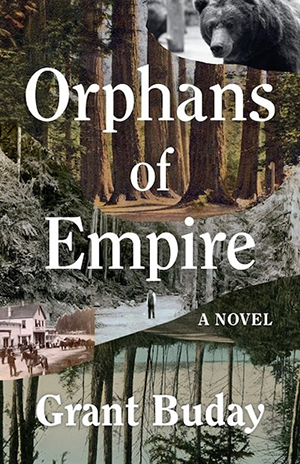 Grant Buday
Publisher: Touchwood Editions

Book Description
In Grant Buday's new novel, three captivating stories intertwine at the site of the New Brighton Hotel on the shores of Burrard Inlet. In 1858 the serious and devoted Sir Richard Clement Moody receives the commission of a lifetime when he is sent to help establish "a second England"—what is now British Columbia. In 1865 Frisadie, an eighteen-year-old Kanaka housemaid, who is more entrepreneur than ingénue, arrives in New Brighton from Hawaii. She convinces Maxie Michaud to purchase the hotel with her, and it soon becomes the toast of the inlet. In 1885 Henry Fannin, a young, curious embalmer and magnetism devotee, having struck out in London and San Francisco, arrives in New Brighton and promptly falls in love with a tragic woman he hears crying on his first night at the hotel.
Endearing, funny, and highly evocative of time and place, Orphans of Empire celebrates those living in the shadow of history's supposed heroes, their private struggles and personal agendas. Readers who loved Michael Crummey's Galore and Eowyn Ivey's To the Bright Edge of the World, will love this vivid novel of arrivals that prods at the ethics of settlement.
Author Bio
Grant Buday is the author of the novels Dragonflies, White Lung, Sack of Teeth, Rootbound, The Delusionist, and Atomic Road, the memoir Stranger on a Strange Island, and the travel memoir Golden Goa. His novels have twice been nominated for the City of Vancouver book prize. His articles and essays have been published in Canadian magazines, and his short fiction has appeared in The Journey Prize Anthology and Best Canadian Short Stories. He lives on Mayne Island, British Columbia.