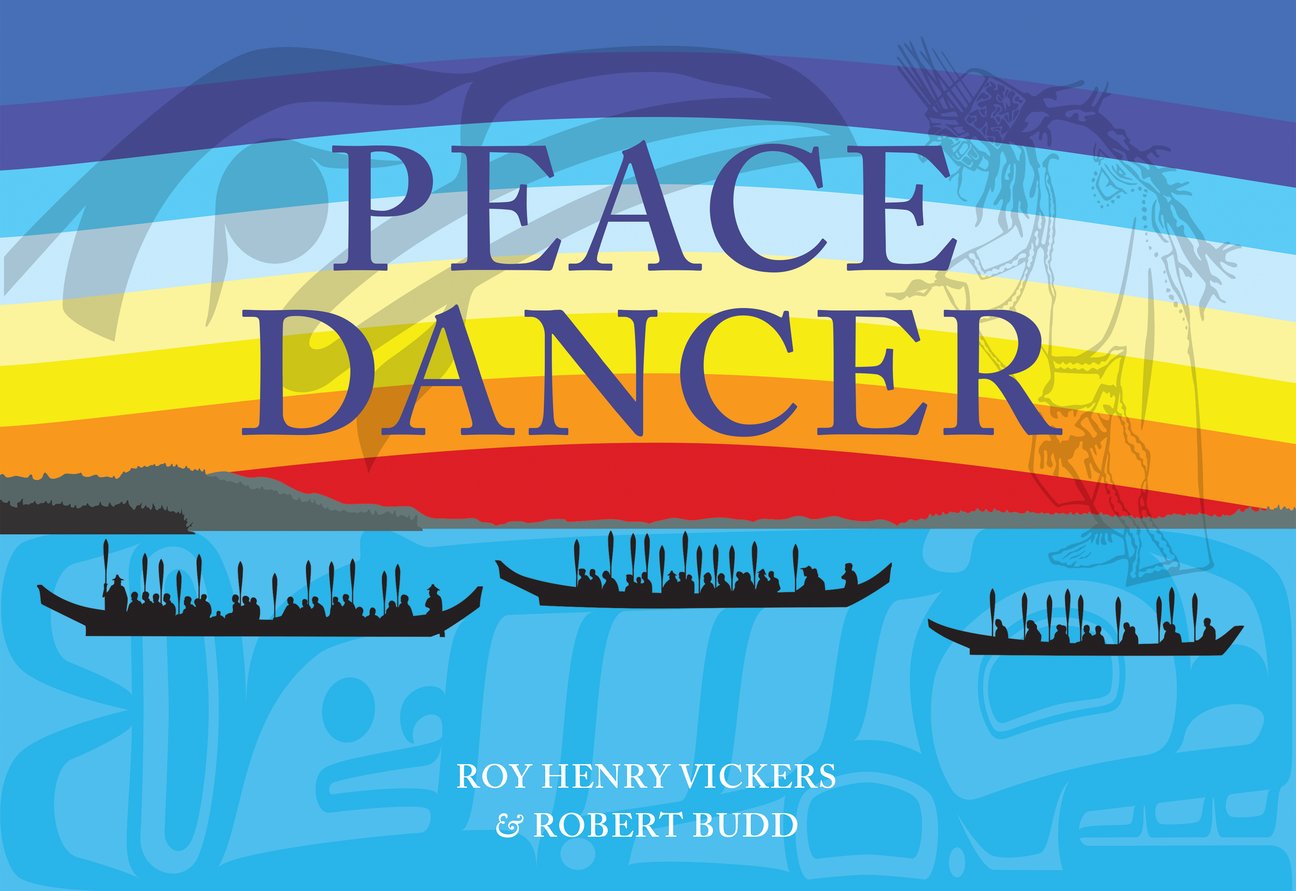 by Roy Henry Vickers, Robert Budd
Publisher: Harbour Publishing

Book Description
When the children of the Tsimshian village of Kitkatla capture and mistreat a crow, the Chief of the Heavens, angered at their disrespect, brings down a powerful storm. As the seas rise, the villagers tie themselves to the top of Anchor Mountain, where they pray for days on end and promise to teach their children to value all life. The storm stops and the waters recede. From that point on, the villagers appoint a chief to perform the Peace Dance at every potlatch and, with it, pass on the story of the flood and the importance of respect.
Author Bio
Roy Henry Vickers is a renowned carver, painter, and printmaker. In 1998 he was appointed to the Order of British Columbia and in 2006, the Order of Canada.
Robert (Lucky) Budd holds an MA in history and has digitized many high-profile oral history collections including that of the Nisga'a First Nation.