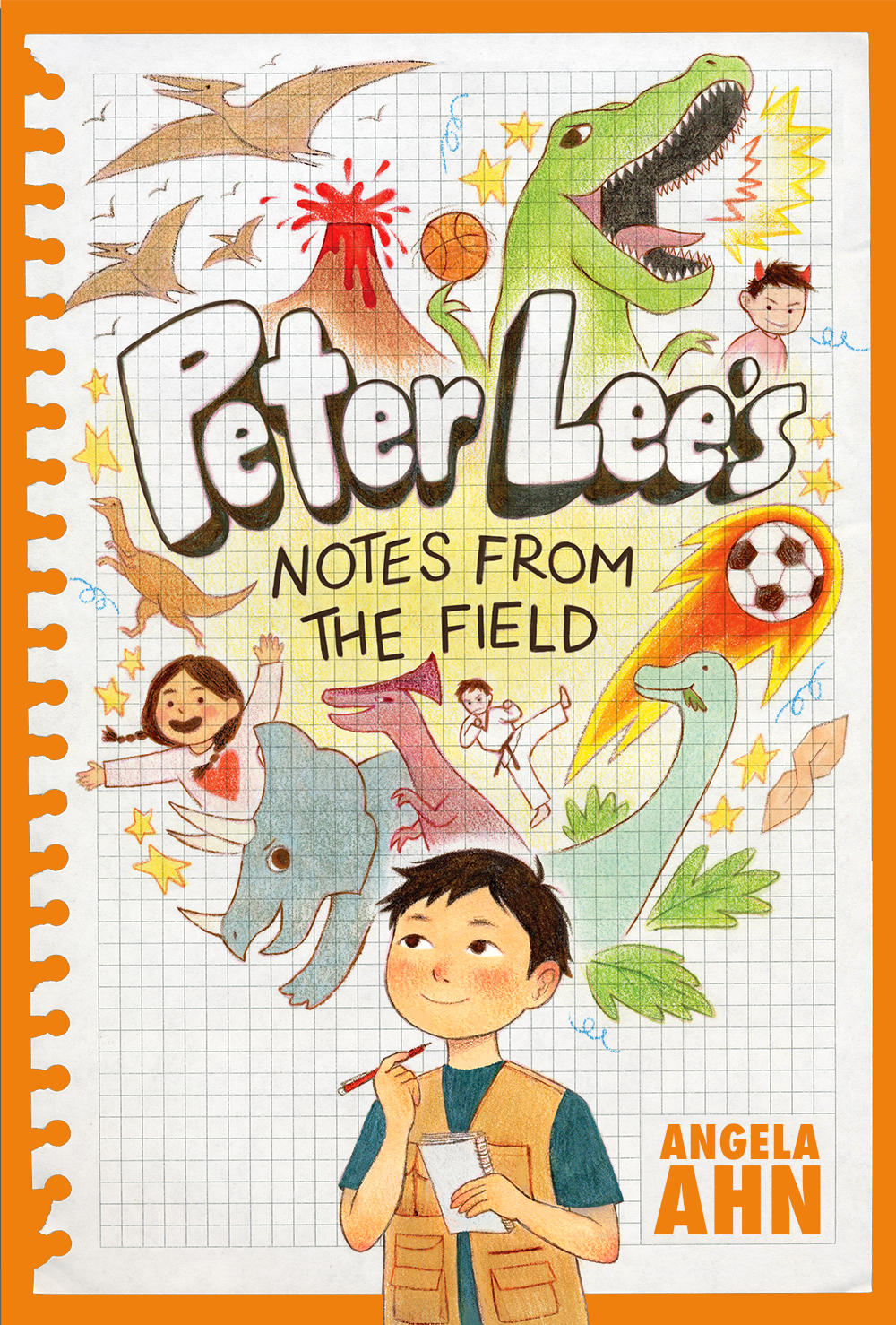 Peter Lee's Notes from the Field
Written by
Angela Ahn; Illustrated by Julie Kwon
Publisher:
Tundra Books | Penguin Random House Canada

Book Description
Eleven year-old Peter Lee has one goal in life: to become a paleontologist. Okay, maybe two: to get his genius kid-sister, L.B., to leave him alone. But his summer falls apart when his real-life dinosaur expedition turns out to be a bust, and he watches his dreams go up in a cloud of asthma-inducing dust.
Even worse, his grandmother, Hammy, is sick, and no one will talk to Peter or L.B. about it.
Perhaps his days as a scientist aren't quite behind him yet. Armed with notebooks and pens, Peter puts his observation and experimental skills to the test to see what he can do for Hammy. If only he can get his sister to be quiet for once — he needs time to sketch out a plan.
Author Bio
Angela Ahn is a former teacher and librarian. She is the author of several children's books including Krist Kim-Bap and Peter Lee's Notes from the Field. She lives in Vancouver, B.C. with her family.
Illustrator Bio
Julie Kwon is an artist and illustrator based in Brooklyn. A graduate of the Brown/RISD Dual-Degree program, her work is heavily inspired by the steady diet of manga, comics, and young adult novels she consumed growing up, as well as her many fond childhood memories. In her spare time, Julie enjoys reading, petting dogs, knitting and going on long walks with friends.