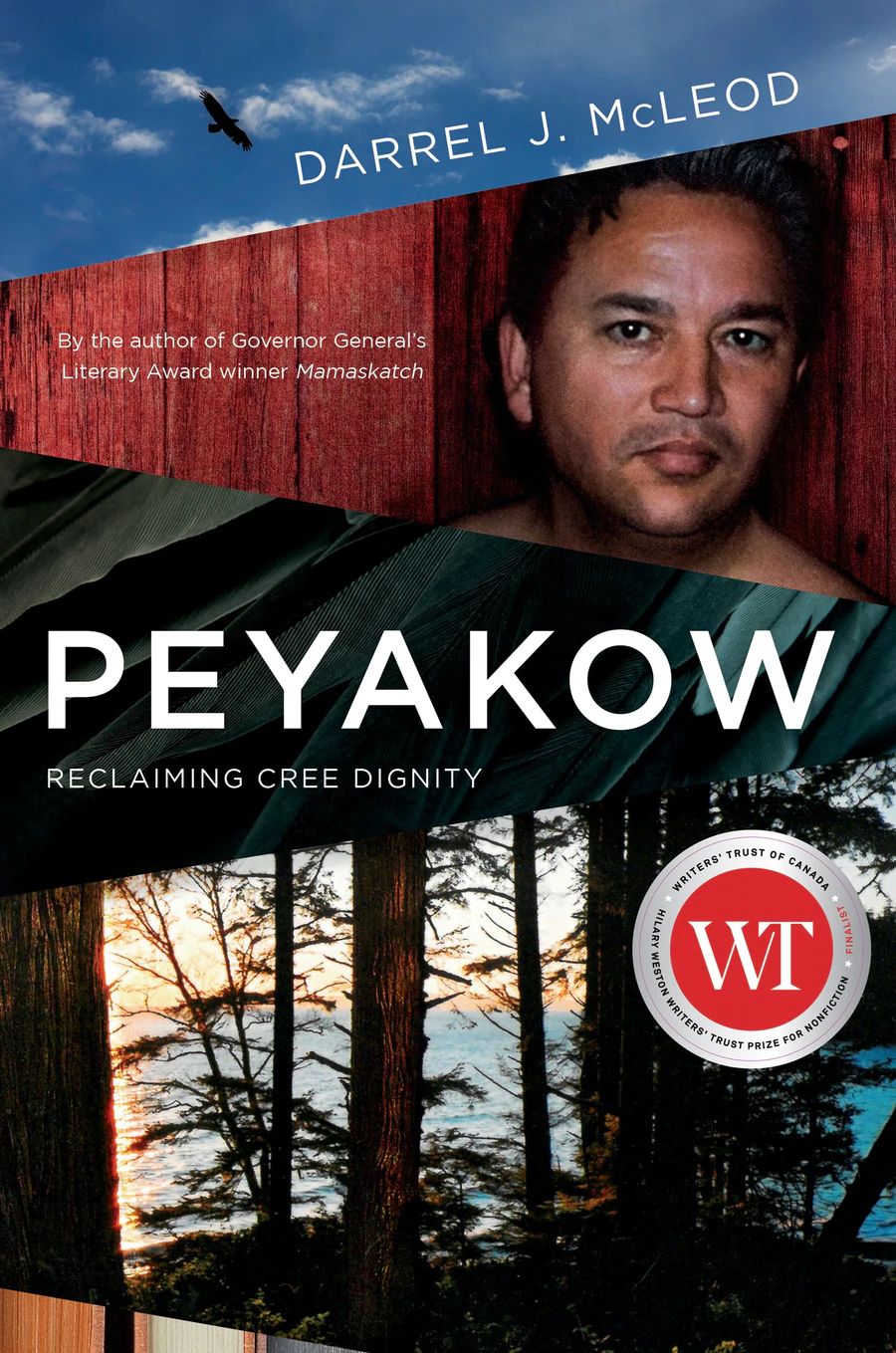 Darrel J. McLeod
Publisher: Douglas & McIntyre

Book Description
Mamaskatch, Darrel J. McLeod's 2018 memoir of growing up Cree in Northern Alberta, was a publishing sensation—winning the Governor General's Literary Award for Non-Fiction, shortlisted for many other major prizes and translated into French and German editions. In Peyakow, McLeod continues the poignant story of his impoverished youth, beset by constant fears of being dragged down by the self-destruction and deaths of those closest to him as he battles the bullying of white classmates, copes with the trauma of physical and sexual abuse, and endures painful separation from his family and culture. With steely determination, he triumphs: now elementary teacher; now school principal; now head of an Indigenous delegation to the UN in Geneva; now executive in the Government of Canada—and now a celebrated author.
Brutally frank but buoyed throughout by McLeod's unquenchable spirit, Peyakow—a title borrowed from the Cree word for "one who walks alone"—is an inspiring account of triumph against unimaginable odds. McLeod's perspective as someone whose career path has crossed both sides of the Indigenous/white chasm resonates with particular force in today's Canada.
Author Bio
Darrel J. McLeod is Cree from Treaty-8 territory in Northern Alberta. Before deciding to pursue writing, he worked as an educator, chief negotiator of land claims for the federal government and executive director of education and international affairs with the Assembly of First Nations. He holds degrees in French literature and education from the University of British Columbia. He currently lives in Sooke, BC, and divides his time between writing and singing in a jazz band.