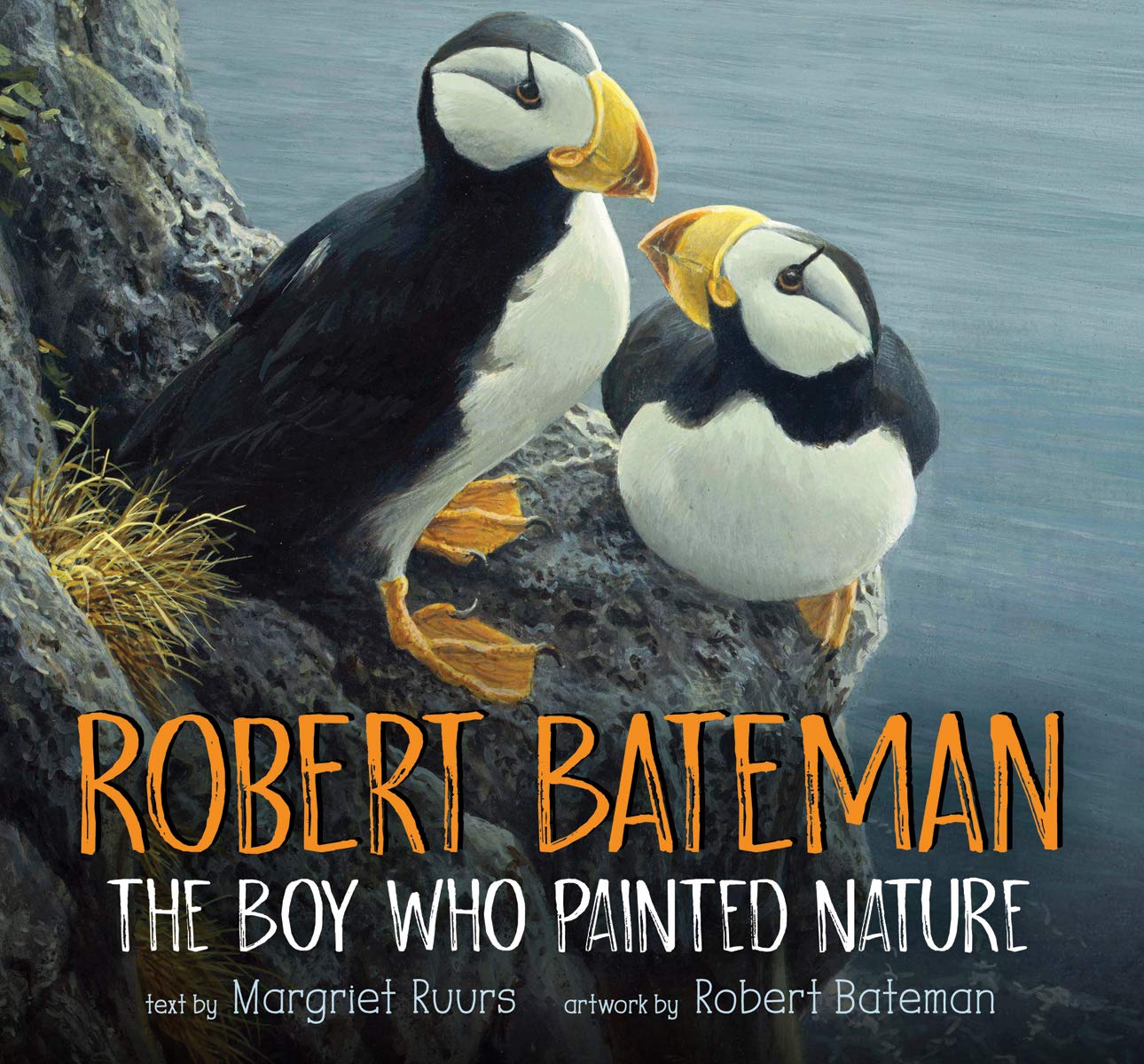 The Boy Who Painted nature
Margriet Ruurs
Illustrated by Robert Bateman
Publisher: Orca Book Publishers
Book Description
Robert Bateman: The Boy Who Painted Nature is the story of how a young child achieved his dream of painting the world around him and became one of Canada's most famous artists.  Using Robert's own personal photographs, sketches and artwork, Margriet Ruurs weaves a simple story of inspiration and encouragement. 
Author Bio
Margriet Ruurs  is the author of many award-winning books for children. She enjoys speaking about reading and writing to students at schools around the world. Margriet was born in the Netherlands but has been a Canadian for most of her life. She lives with her family on Salt Spring Island, British Columbia.
Robert Bateman, a naturalist and painter, developed a painting style that has been internationally lauded, and his work has been exhibited around the world. In 1999 the Audubon Society named him one of the top 100 environmental proponents of the twentieth century. Robert was made an Officer of the Order of Canada in 1984 and a Member of the Order of British Columbia in 2001. He lives on Salt Spring Island, British Columbia.