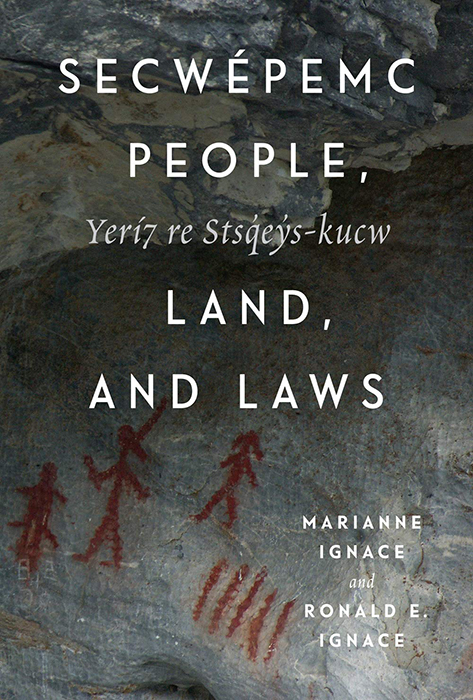 Secwépemc People, Land, and Laws
Marianne Ignace and Ronald E. Ignace
Publisher: McGill-Queen's University Press

Book Description
Secwépemc People, Land, and Laws is a journey through the 10,000-year history of the Interior Plateau nation in British Columbia. Told through the lens of past and present Indigenous storytellers, this volume details how a homeland has shaped Secwépemc existence while the Secwépemc have in turn shaped their homeland. Marianne Ignace and Ronald Ignace, with contributions from ethnobotanist Nancy Turner, archaeologist Mike Rousseau, and geographer Ken Favrholdt, compellingly weave together Secwépemc narratives about ancestors' deeds. Secwépemc People, Land, and Laws points to the ways in which Indigenous laws and traditions can guide present and future social and political process among the Secwépemc and with settler society.
Author Bio
Marianne Ignace is professor of linguistics and First Nations studies at Simon Fraser University.
Chief Ronald E. Ignace is a Secwépemc historian, storyteller, and politician, and adjunct professor at Simon Fraser University.