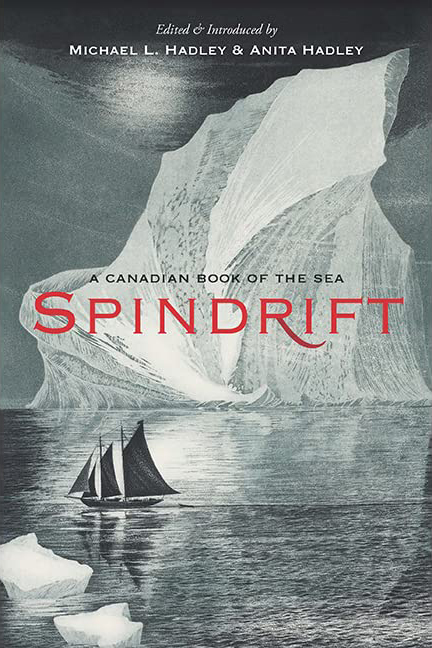 Runner up: Bill Duthie Booksellers' Choice Award
A Canadian Book of the Sea
Anita Hadley and Michael L. Hadley (editors)
Publisher: Douglas & McIntyre
Book Description
Given that Canada has the longest coastline in the world and its motto is "From Sea unto Sea," it is not surprising that virtually every Canadian writer has been inspired to write about some aspect of the sea at some point in their work. As this book shows, those watery passages are some of the very best writing the nation has produced. Journeying coast to coast to coast, Spindrift: A Canadian Book of the Sea invites the reader on an evocative voyage.
Author Bio
Anita Hadley co-authored Gens de Chez Nous, which draws on a rich collection of French-Canadian literature. She also collaborated with her father, renowned cinematographer Osmond Borradaile, on his memoir Life Through a Lens.
Michael L. Hadley is an award-winning writer, multidisciplinary scholar, yachtsman, and former naval officer. He is the author of God's Little Ships: A History of the Columbia Coast Mission.