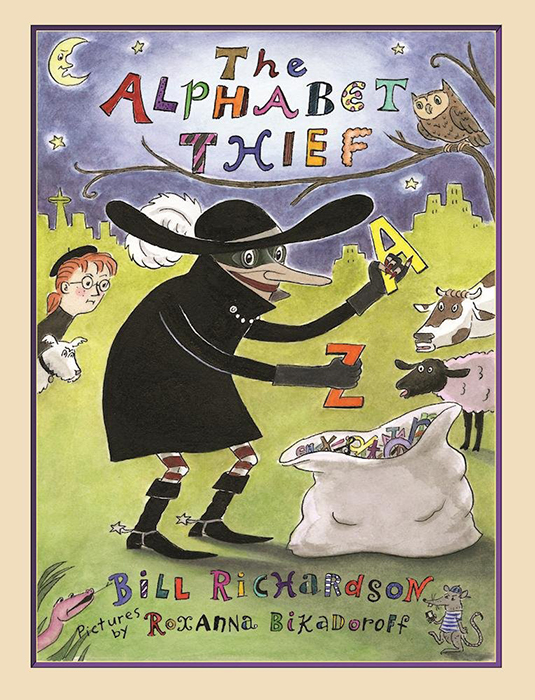 Bill Richardson
Illustrated by Roxanna Bikadoroff
Publisher: Groundwood Books
Book Description
When night falls, along comes a peculiar thief who steals each letter of the alphabet, creating a topsy-turvy world as she goes. It seems that no one can stop her, until the Z's finally send her to sleep so that all the other letters can scamper back to where they belong. Bill Richardson's zany rhymes and Roxanna Bikadoroff's hilarious illustrations will delight young readers with the silly fun they can have with language.
Author Bio
Bill Richardson is a writer and broadcaster. His books include Bachelor Brothers' Bed & Breakfast, which won the Stephen Leacock Medal for Humour, and After Hamelin, a novel for children that was a winner of the Silver Birch Award.
Roxanne Bikadoroff's illustrations have been published internationally for more than twenty-five years. She has won numerous awards, many of them National Magazine Awards, including Best Illustration (Gold).