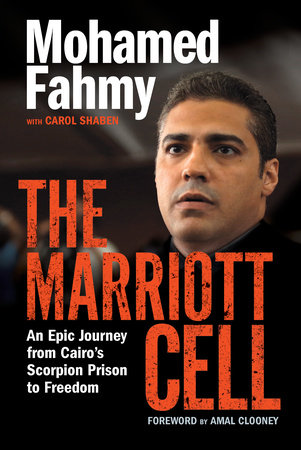 An Epic Journey from Cairo's Scorpion Prison to Freedom
By Mohamed Fahmy, with Carol Shaben
Publisher: Random House Canada

Book Description
On December 29, 2013, Egyptian security forces seized Fahmy and two of his colleagues, accusing them of fabricating news as members of the outlawed Muslim Brotherhood. Their trials became a global cause célèbre condemned as a travesty. Inside Scorpion Fahmy found himself with notorious Muslim Brotherhood leaders, Al Qaeda fighters, and ISIS sympathizers. Taking advantage of the situation, he "interviewed" the Brotherhood about their aims, gaining exclusive insight into the geopolitical feuds between Egypt, Saudi Arabia, and the UAE on one hand, and Qatar and its allies, including Turkey, on the other.
Author Bio
In 2012 Mohamed Fahmy won The Tom Renner Investigative Reporting Award. He is the recipient of the Canadian Committee for World Press Freedom Award from UNESCO.
Carol Shaben is the author of Into the Abyss, winner of the Edna Staebler Creative Non-Fiction Award.