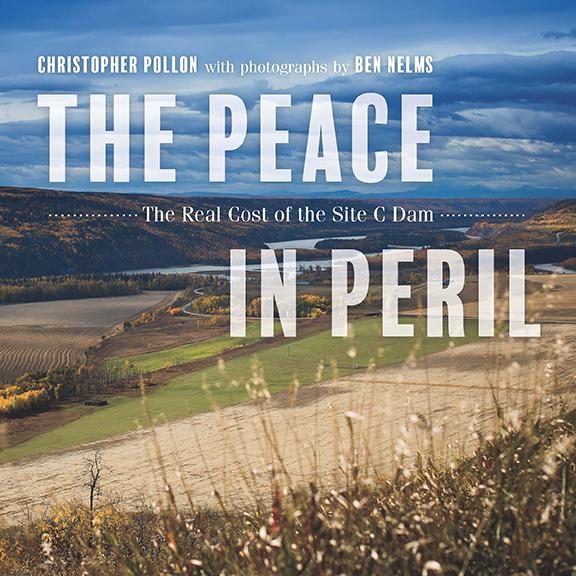 The Real Cost of the Site C Dam
by Christopher Pollon, with photos by Ben Nelms
Publisher: Harbour Publishing

Book Description
In September 2015, Christopher Pollon and photojournalist Ben Nelms paddled the 83-kilometre section of the Peace River that will be destroyed by the Site C dam reservoir. The 93-square-kilometre artificial lake will drown the best topsoil left in the BC north; and the waters will swallow fifty islands and a valley that is home to farmers, ranchers, trappers, and habitat to innumerable creatures big and small. Pollon's goal was to witness the very first steps of construction for the almost $8.8-billion project. The trip was concluded by touring the same stretch by land, interviewing and photographing the locals who stand to lose everything.
Author Bio
Christopher Pollon is an independent journalist who reports on the politics of natural resources. He is a contributing editor at The Tyee.
Ben Nelms is a Vancouver freelance photojournalist whose work has appeared in The New York Times, Maclean's, and Canadian Geographic.