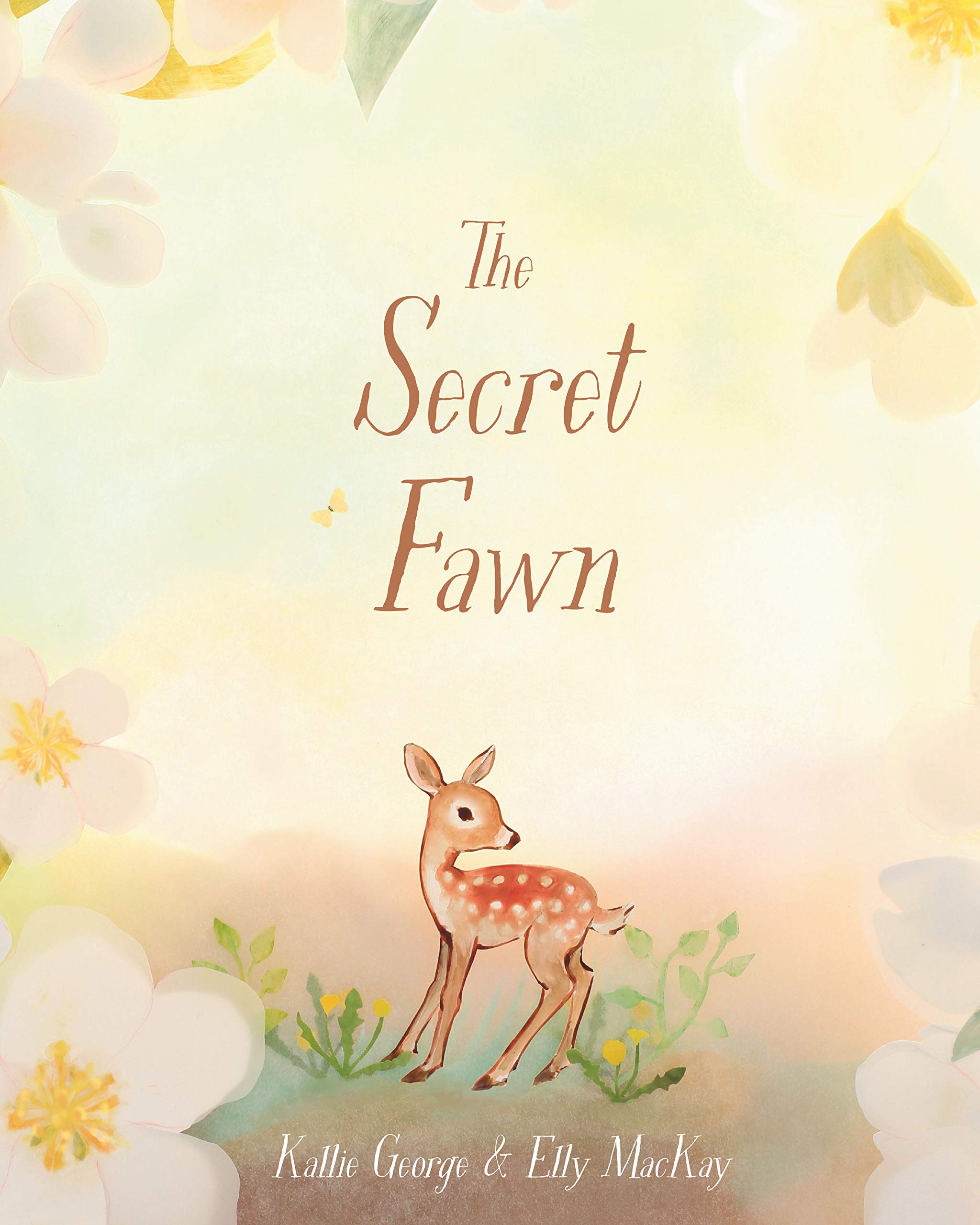 Written by Kallie George; Illustrated by Elly MacKay​
Publisher: Tundra Books | Penguin Random House

Book Description
A little girl is always missing out on the wonderful things her family gets to see and do, just because she is the youngest and smallest. She misses seeing shooting stars because she goes to bed too early; she can't pick the first apple of autumn because she's too short; and, this morning, everyone else got to see a deer . . . except her. She goes into her backyard in search of the deer, a sugar cube tucked in her pocket. She sees a flick of brown in the orchard — is that the deer? No, it's just the neighbor's friendly dog (Shhhhh, Nala!). Is that it by the pond? No, that's just a bird, playing in the water. Just when she's about to give up, she spots a fawn, beautiful, quiet and small . . . just like her.
The Secret Fawn beautifully captures the power of nature to inspire children and shows how connecting with animals can help kids who feel left out or overlooked.
Author Bio
Kallie George is an author, editor and creative writing teacher. She has written numerous books for early readers, including the first three books in the Anne chapter book series (Anne Arrives, Anne's Kindred Spirits, Anne's School Days), The Magical Animal Adoption Agency series, The Heartwood Hotel series and The Wings of Olympus series, as well as numerous picture books, such as Goodnight, Anne, If I Couldn't Be Anne, Merry Christmas, Anne, The Secret Fawn and The Lost Gift. Kallie currently lives in Vancouver, BC.
Illustrator Bio
Elly MacKay is an acclaimed paper artist and children's book author and illustrator. She wrote and illustrated the picture book Red Sky at Night, as well as Waltz of the Snowflakes, If You Hold a Seed and Butterfly Park, among others. Elly's art was also featured on the covers of Tundra's reissues of L. M. Montgomery's Anne of Green Gables and Emily of New Moon series. Her distinctive pieces are made using paper and ink, and then are set into a miniature theater and photographed, giving them their unique three-dimensional quality. She frequently collaborates with author Kallie George and their first picture book together is The Secret Fawn. Elly lives in Owen Sound, Ontario, with her two children.