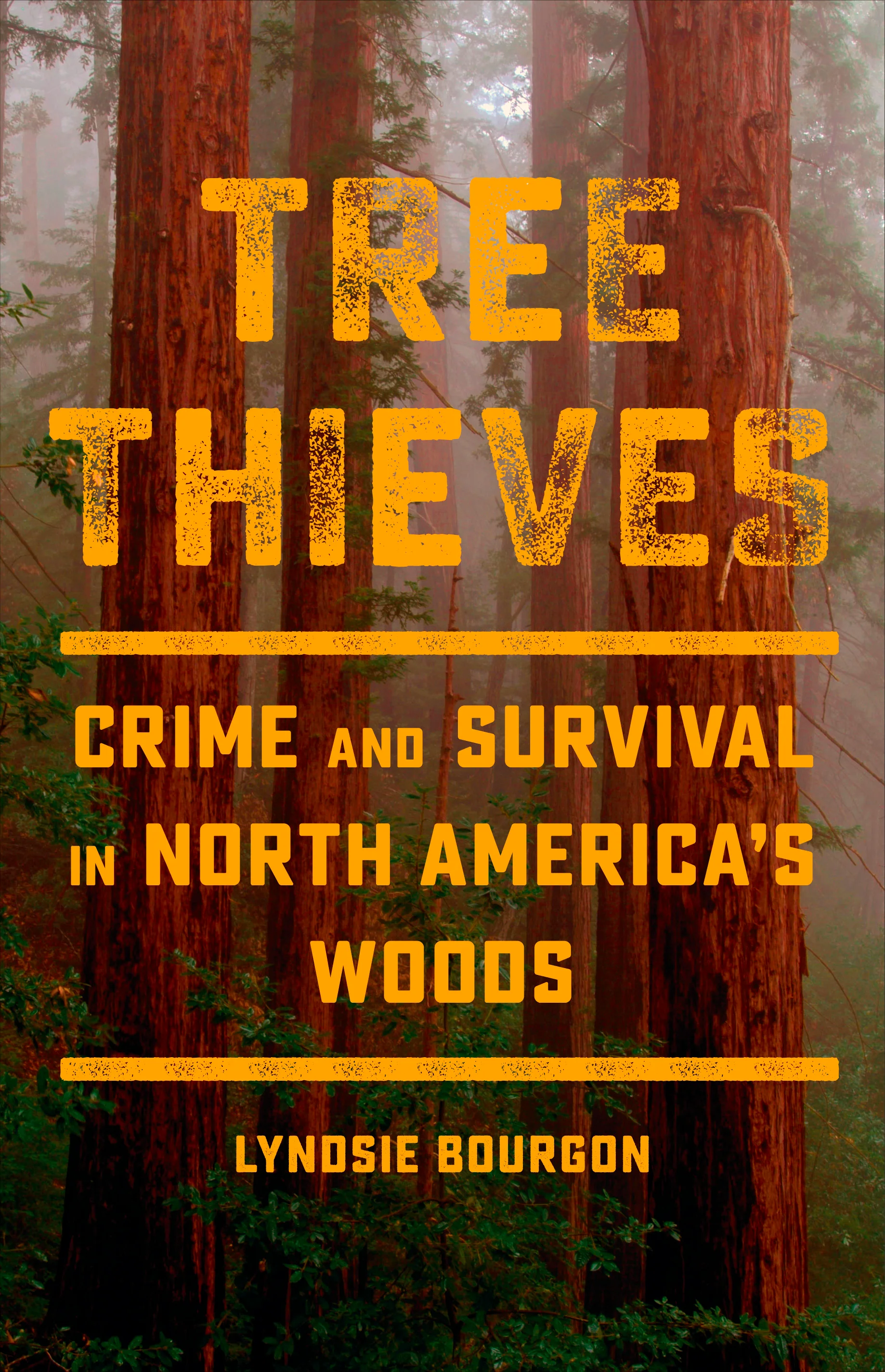 Tree Thieves: Crime and Survival in North America's Woods
Lyndsie Bourgon
Publisher: Greystone Books
Book Description
This fast-paced, riveting look at timber poaching reveals why stealing trees has become a billion-dollar industry.
Deep in the thickets of North America's most ancient woodland, timber poachers are felling some of the last remaining old-growth on our continent. Redwoods, cedar, and Douglas fir trees are all victims of poaching. Sold on the black market, they end up in our homes as furniture, souvenirs, and firewood. Stealing timber is a lucrative crime: the U.S. Fish & Wildlife Service values stolen timber at $1 billion annually. A community forest in Western Canada experienced so much poaching in 2020 it was declared an "epidemic."
Starting in northern California, Tree Thieves follows a group of poachers into the backwoods of the Pacific Northwest, tracking cases of timber poaching from crime to market. In a story rooted in the materials of our everyday life, National Geographic Explorer Lyndsie Bourgon contextualizes poaching as a side effect of unemployment and deep poverty. In her page-turning and compassionate account, Bourgon opens our eyes to why a person might choose to endanger the ancient, wild landscapes we have worked so hard to protect.
Published in Partnership with the David Suzuki Foundation
Author Bio
Lyndsie Bourgon is a writer, oral historian, and National Geographic Explorer. Her work has appeared in The Atlantic, National Geographic, The Guardian, Smithsonian, and Oxford American. Tree Thieves is her first book.