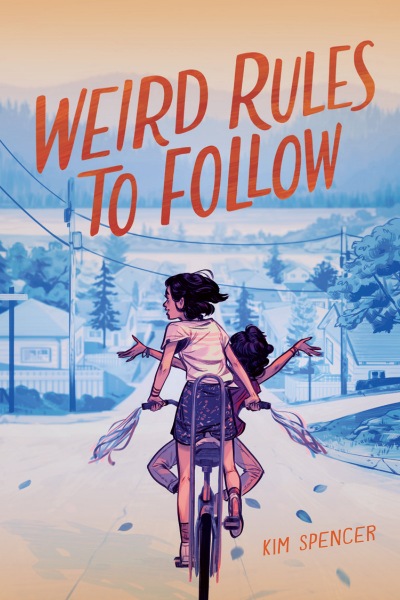 Kim Spencer
Publisher: Orca Book Publishers

Book Description
Mia knows her family is very different than her best friend's.
In the 1980s, the coastal fishing town of Prince Rupert is booming. There is plenty of sockeye salmon in the nearby ocean, which means the fishermen are happy and there is plenty of work at the cannery. Eleven-year-old Mia and her best friend, Lara, have known each other since kindergarten. Like most tweens, they like to hang out and compare notes on their crushes and dream about their futures. But even though they both live in the same cul-de-sac, Mia's life is very different from her non-Indigenous, middle-class neighbor. Lara lives with her mom, her dad and her little brother in a big house, with two cars in the drive and a view of the ocean. Mia lives in a shabby wartime house that is full of relatives—her churchgoing grandmother, binge-drinking mother and a rotating number of aunts, uncles and cousins. Even though their differences never seemed to matter to the two friends, Mia begins to notice how adults treat her differently, just because she is Indigenous. Teachers, shopkeepers, even Lara's parents—they all seem to have decided who Mia is without getting to know her first.
Author Bio
Kim Spencer is a graduate of the Writers Studio at Simon Fraser University, where she focused on creative nonfiction. Two of her short stories were published in an anthology released through SFU, and an experimental short story of hers appeared in Filling Station magazine and was shortlisted for the Alberta Magazine Publishers Association Award. Kim was selected as a mentee by the Writers Union of Canada for BIPOC Writers Connect, as well as for ECW's BIPOC Writers Mentorship Program. Her first novel, Weird Rules to Follow debuted on the BC Bestsellers list, received a Kirkus starred review and was named a USBBY 2023 Outstanding International Book. Kim is from the Ts'msyen Nation in northwest BC and currently lives in Vancouver, British Columbia.