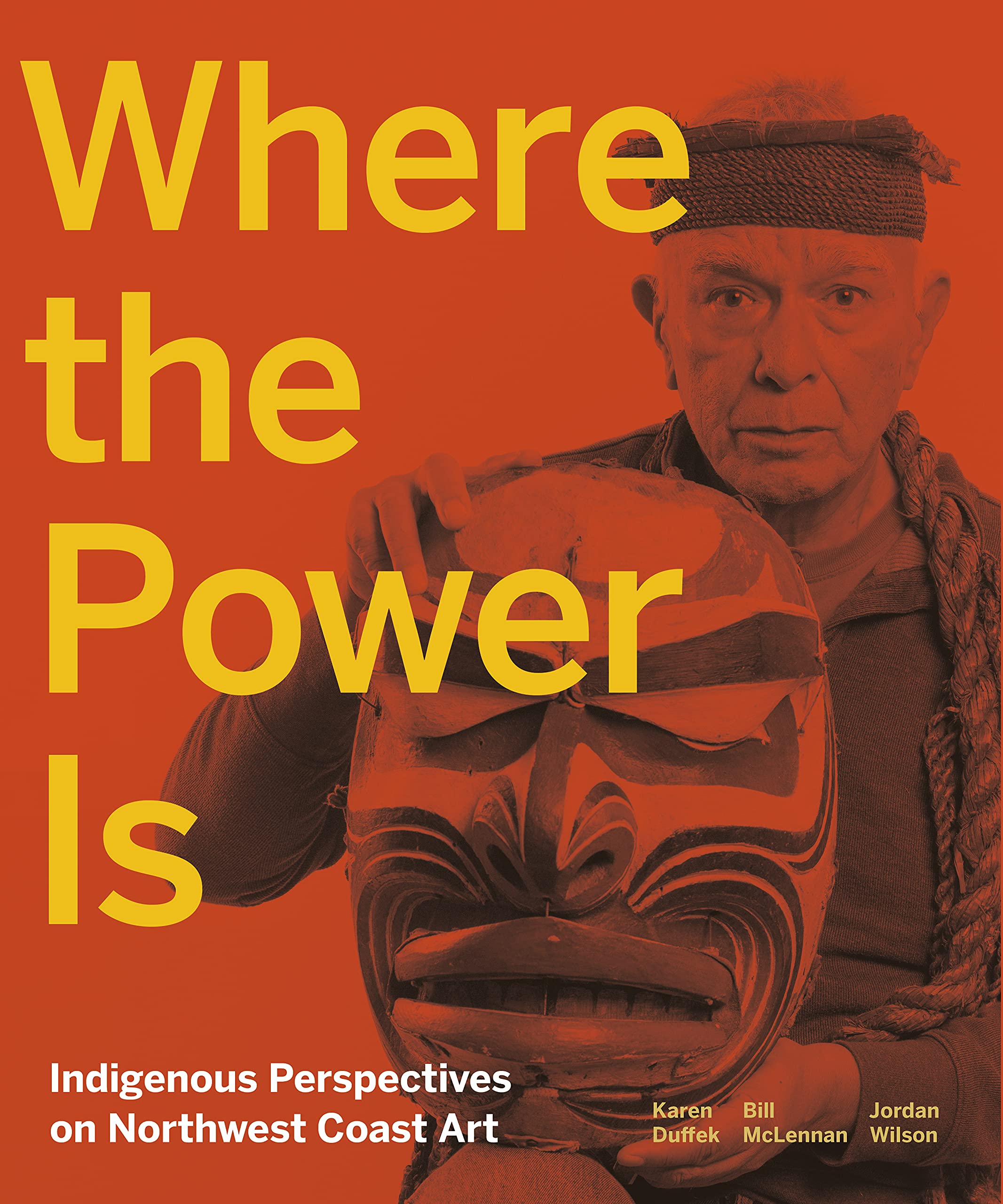 Indigenous Perspectives on Northwest Coast Art
Karen Duffek, Bill McLennan, and Jordan Wilson. In collaboration with the Museum of Anthropology, University of British Columbia
​
Publisher:
Figure 1 Publishing

Book Description
Where the Power Is: Indigenous Perspectives on Northwest Coast Art is a landmark volume that brings together over eighty contemporary Indigenous knowledge holders with extraordinary works of historical Northwest Coast art, ranging from ancient stone tools to woven baskets to carved masks and poles to silver jewellery. First Nations Elders, artists, scholars, and other community members visited the Museum of Anthropology at the University of British Columbia to connect with these objects, learn from the hands of their ancestors, and share their thoughts and insights on how these belongings transcend the category of "art" or "artifact" to embody vital ways of knowing and being in the world. Texts by the authors sketch the provenance of the objects, and, in dialogue with the commentators, engage in critical and necessary conversations around the role of museums that hold such collections.
The voices within are passionate, enlightening, challenging, and humorous. The commentators speak to their personal and family histories that these objects evoke, the connections between tangible and intangible culture, and how this "art" remains part of Northwest Coast Indigenous peoples' ongoing relationships to their territories and political governance. Accompanied by over 300 contemporary and historical photographs, this is a vivid and powerful document of Indigenous experiences of reconnection, reclamation, and return.
Author Bios
Karen Duffek is the Curator of Contemporary Visual Arts and Pacific Northwest at MOA. Committed to supporting the activation of Northwest Coast Indigenous collections inside and outside the museum, her research, exhibitions, and publications focus on the relationships between historical and contemporary art practices, museum collections, communities, and art markets.
Bill McLennan (1948–2020) was Curator, Pacific Northwest at MOA. His pioneering research with infrared photography resulted in The Transforming Image: Painted Arts of Northwest Coast First Nations (with Karen Duffek, 2000); this book and other achievements reflect his passion for researching the history and dynamics of Northwest Coast art, and for sharing his knowledge with others.
Jordan Wilson is a Musqueam curator, writer, and PhD student in Anthropology at New York University. He has published on Musqueam and contemporary Indigenous art, and has co-curated two exhibitions at MOA: cəsnaʔəm, the city before the city (2015) and In a Different Light: Reflecting on Northwest Coast Art (2017).