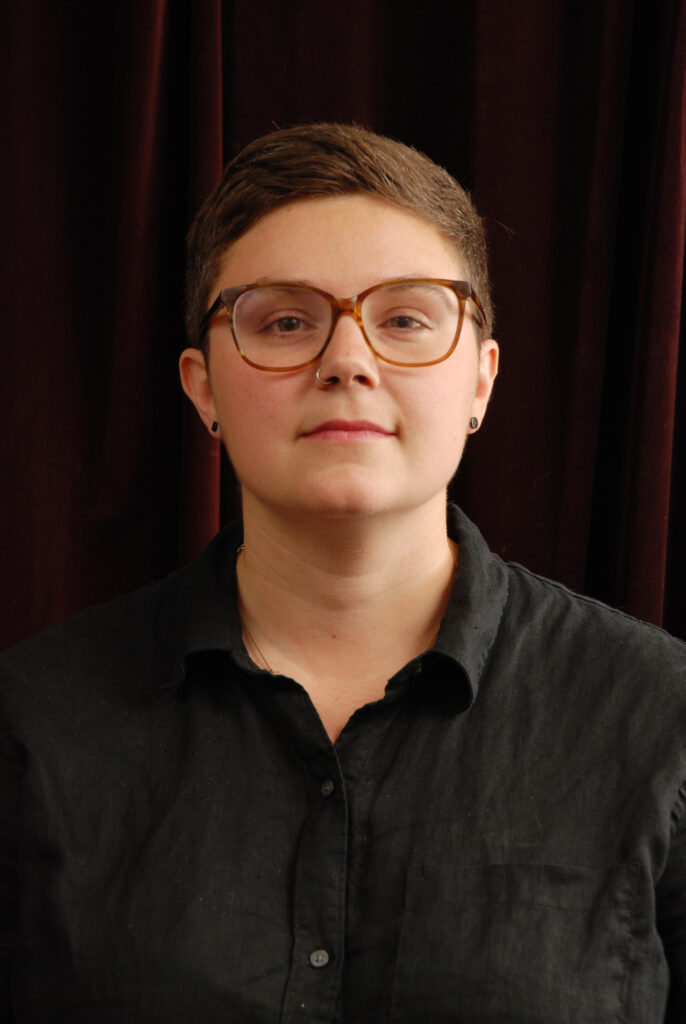 The West Coast Book Prize Society is pleased to announce that the third recipient of the Borealis Prize is Tara Borin. A resident of Dawson City, Yukon, Tara published their debut full-length poetry collection, The Pit, in 2021. Their poems have been published in Resistance (U of R Press), PRISM International, Prairie Fire, emerge 19 (SFU Press) and Best New Poets in Canada 2018 (Quattro Books). They are also involved, on a volunteer basis, with organizations such as Yukon Words, the Federation of BC Writers and the BC and Yukon Book Prizes. Tara has curated readings and hosted open mics and fosters community among writers, readers and word artists.
"It is my absolute pleasure to be handing out the third Borealis Prize to Tara Borin for their numerous literary contributions to our territory," says Commissioner of Yukon Angélique Bernard, "From being an executive member of the BC and Yukon Book Prizes to a founding member of Yukon Words along with publishing their poetry collection, they are playing an active part in the development of the literary world in the Yukon."
The prize was awarded at the Dawson Daily News Print and Publishing Festival in Dawson City, Yukon on June 12th, 2022. Tara received a bowl from Lumel Studios' Aurora Borealis collection, a certificate and a cash prize of $2,000.
The jury for the award states that, "Tara Borin has made significant contributions to Yukon's culture. They are a hard-working, talented writer and community builder whose dedication to language and expression in all forms has helped the territory's literary culture become more engaging, relevant and reflective of all Yukoners. As Yukon literary culture continues to evolve, we wish to honour Tara Borin's contributions as a creator and a collaborator in support of amplifying essential, diverse and compelling voices and stories." 
The Borealis Prize was established in 2020 by the Honourable Angélique Bernard, Commissioner of the Yukon, in collaboration with the BC and Yukon Book Prizes, to recognize excellence in contributions by the writers, publishers, editors, and literary community builders of the Yukon. The 2020 recipients were Patti Flather and Leonard Linklater and the 2021 recipient was Joanna Lilley. For more information about the prize, please visit our website.