The West Coast Book Prize Society is thrilled to announce the winners of the 39th annual BC and Yukon Book Prizes. Prizes are awarded annually to recognize the achievements of BC and Yukon authors, illustrators and publishers. Award winners are selected through a juried system, with five finalists in each prize category, including the winner selected in each prize category. Here is the list of the 2023 BC and Yukon Book Prizes winners: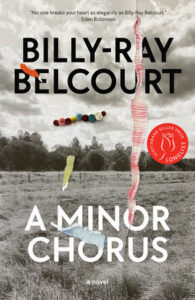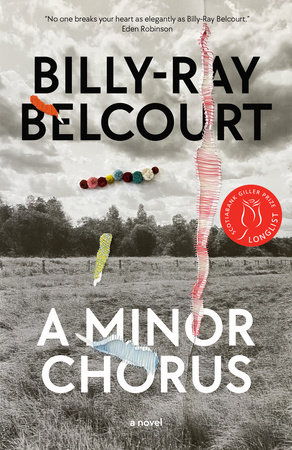 Ethel Wilson Fiction Prize – Billy-Ray Belcourt, A Minor Chorus (Hamish Hamilton /Penguin Random House Canada)
Jurors: Cedar Bowers, Rahela Nayebzadah, and Cathy Sorensen
Statement from the jury:
"Eden Robinson perfectly captured the essence of A Minor Chorus, when she said: "No one breaks your heart as elegantly as Billy-Ray Belcourt." Belcourt's story stays with you—it takes you to places you may not be ready to go, but must go. A Minor Chorus is a gorgeous and important piece of literature about connection and reconnection, belonging and being alone, and how our thoughts and perspectives evolve when we revisit our past and where we come from. Belcourt's reflections on outward and inward exploration brim with emotional brilliance and clarity that will leave both writers and readers breathless."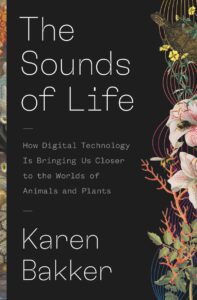 Hubert Evans Non-Fiction Prize – Karen Bakker, The Sounds of Life: How Digital Technology Is Bringing Us Closer to the Worlds of Animals and Plants (Princeton University Press)
Jurors: Danielle Geller, Sonja Larsen, and Carol Matthews
Statement from the jury:
"To pick just one from even this small group was challenging, but The Sounds of Life was the book we found ourselves talking about most. In this compelling study of bioacoustic technology, Bakker crafts vivid accounts of the songs of whales and bats, the murmurings of turtles and sea grasses, and shows us the many ways the non-human world is communicating through sound. The Sounds of Life is both cautionary and hopeful as she examines the possible uses and abuses of bioacoustic technology and explores what it means to our understanding of communication, meaning-making and ourselves when we hear the natural world in all its complexity. Bakker proposes that listening to the world of interspecies communication helps us to better understand what it is to be human."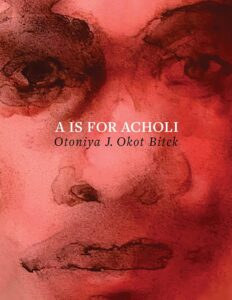 Dorothy Livesay Poetry Prize – Otoniya J. Okot Bitek, A Is for Acholi (Wolsak & Wynn)
Jurors: Molly Cross-Blanchard, df parizeau, and shauna paull
Statement from the jury:
"A Is for Acholi is a generative revelation of curiosity and precision. Entering this book, the reader is given the gift of fluid engagement that transcends and ruptures cultural and geographical expectations as well as time. Its formal innovations are both explosive and intimate welcoming the reader to feel. This is a travelling of story, memory, and inherited literary genealogies with the precision of a scholar, the heart of an artist, where the balance of emotion and craft even within the experimentation never alienates. There is a quiet but confident feminism here that cannot be denied or disputed. Ambitious, playful, funny and at times oracular, these poems invite us to transform & she gorgeous."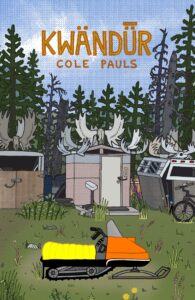 Roderick Haig-Brown Regional Prize – Cole Pauls, Kwändǖr (Conundrum Press)
Jurors: Michelle Cyca, Nancy Turner, and Dave White
Statement from the jury:
"The nominees for this year's award were notable for the quality and diversity of their prose, form, and genre, but one work in particular stood out to the judges. Cole Paul's Kwändǖr captivated us through eclectic and immersive storytelling, distinctive and evocative illustrations, and rich depictions of Dene culture and history. With sharp, witty insights on everything from Arctic sports to video games, Pauls' graphic novel is a valuable addition to the growing body of Indigenous literature in Canada that challenges broad stereotypes and assumptions about contemporary Native life through specificity, humour, and originality."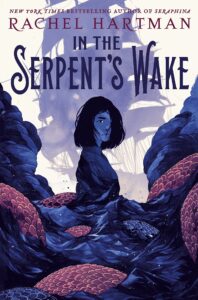 Sheila A. Egoff Children's Literature Prize – Rachel Hartman, In the Serpent's Wake (Penguin Teen Canada)
Jurors: April Ens, Carrie-Anne McPhee, and Barbara Nickel
Statement from the jury:
"Rachel Hartman's In the Serpent's Wake abounds with originality. Its sea voyage world teems with compelling creatures and characters who hold the ability to surprise. Superb in its many-layered design and beautifully written, this novel confronts issues both ancient and contemporary—gender identity, colonization, abuse, belief—pulled by a current of powerful storytelling. It demonstrates a great range, from sea battles to tender moments of self-realization, in multiple points-of-view still focused on its feisty protagonist. A storm of a book, capable of breaking open our cherished labels and containers."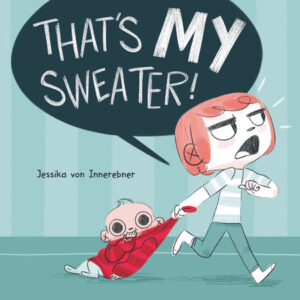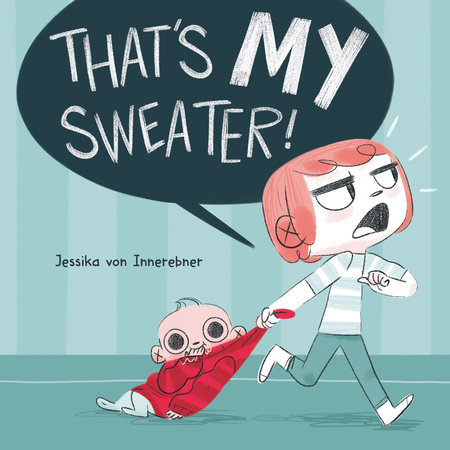 Christie Harris Illustrated Children's Literature Prize – Jessika Von Innerebner, That's My Sweater! (Scholastic Canada Ltd.)
Jurors: Norma Charles, Shane Goth, and Holman Wang
Statement from the jury:
"Author-illustrator Jessika von Innerebner weaves together hilarity and heart in That's My Sweater! Lively illustrations capture a child's wide-eyed affection for her favourite sweater and her sneaking, swooping schemes to steal it back from her younger brother once she's outgrown it. Everyone can relate to the pain of giving up a prized possession. Von Innerebner crafts a tender and surprising resolution in which the child discovers a new identity to grow into. That's My Sweater! is an outstanding picture book that readers will hold dear as a favourite of their own."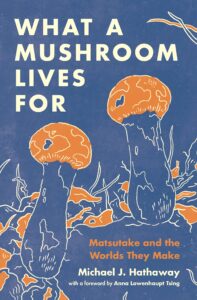 Jim Deva Prize for Writing that Provokes – Michael J. Hathaway, What a Mushroom Lives For: Matsutake and the Worlds They Make (Princeton University Press)
Jurors: Eva Holland, Dallas Hunt, and Mithila Karnik
Statement from the jury:
"What a Mushroom Lives For is a book that can palpably, and permanently, shift a reader's perspective. As jurors, reading it changed our understanding of our planet, and of what it means to have agency among the wider family of living beings. We also admired Michael J. Hathaway's ability to write beautifully and accessibly while covering some dense intellectual terrain. In the best way, we were provoked: none of us will ever look at fungi the same way again."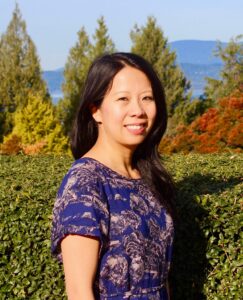 Statement from the jury reflecting on the work of author Y-Dang Troeung:
"As jurors, we would like to extend our condolences and well wishes to the loved ones of Dr. Y-Dang Troeung, finalist for the Jim Deva Prize for Writing that Provokes. Y-Dang was a committed activist, rigorous scholar, gifted writer, beloved teacher, and integral member of the literary community and the BC community more broadly. Her book, Refugee Lifeworlds, critically engages with the Cambodian Cold War and its aftermath, using historical and familial archives. Her new book, published posthumously, is entitled Landbridge, and is a memoir tenderly told in fragments. In her work, Y-dang explored networks of relation and entanglement, and how we navigate them in the present and into the future. We are honoured to have been able to read her work and intend to carry the relations Y-Dang so generously made room for with us, now and beyond. A Memorial Fund in honour of Y-Dang has been established by her family, friends, and colleagues, donations to which can be made at https://give.ubc.ca/memorial/y-dang-troeung/."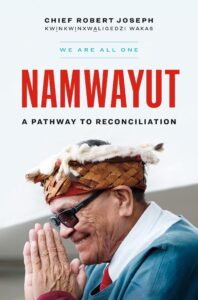 Bill Duthie Booksellers' Choice Award – Chief Robert Joseph, Namwayut: We Are All One: A Pathway to Reconciliation (Page Two Books)
In addition to the eight awards for the annual prize categories, two awards were also awarded to writers for their body of work and contributions to the literary community: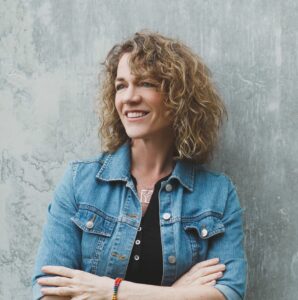 Lieutenant Governor's Award for Literary Excellence – Robin Stevenson
Jurors: Sonnet L'Abbé, Keith Maillard, and Mary-Ann Yazedjian
The recipient of the Lieutenant Governor's Award for Literary Excellence will be recognized as having written a substantial body of literary work throughout their career and contributed significantly to the literary community/industry of the Province of British Columbia.
Robin Stevenson is the award-winning author of thirty books of fiction and non-fiction for kids and teens: her writing has been translated into numerous languages and published in more than a dozen countries. Robin's books have won the Silver Birch Award, the Sheila A. Egoff award and a Stonewall Honor, and been finalists for the Governor General's Literary Awards, the Lambda Literary Awards, and many reader's choice awards. She is the Book and Periodical Council of Canada's Champion of Free Expression for 2022.
Statement from the jury:
"The Lieutenant Governor's Award for Literary Excellence recognizes a writer who has produced a substantial body of literary work and who contributed significantly to the literary community of the Province of British Columbia. Robin Stevenson, at mid-career, has written over 30 books for children, young adults and adults, winning multiple awards and accolades. Ms. Stevenson's prolific and acclaimed output impressed the jury, but we were particularly moved by the advocacy alive in her stories featuring young LGBTQIA+ characters, and by the activist work Ms. Stevenson does to speak in schools and volunteer in non-profit organizations. Ms. Stevenson strives, in both her creative projects and community life, to uphold women's reproductive rights, expand queer representation in children's and YA literature, to fight censorship and to mentor the next generation of queer writers. In this current moment of global politics, where we are seeing legislative assaults on the rights of queer and trans people, as well as battles over the exercise of "free speech," Ms. Stevenson models for us how writing can celebrate diversity and give voice to historically oppressed people. Ms. Stevenson uses the power of story, and her position as a storyteller, to entertain young readers, encourage reluctant readers and to cultivate empathy. She sets a high bar for literary excellence in our province."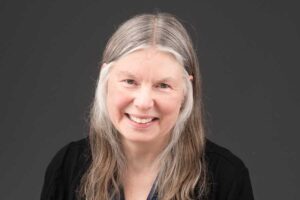 Borealis Prize: The Commissioner of Yukon Award for Literary Contribution – Katherine Munro (kjmunro)
Jurors: Christine Genier, Peter Jickling, and Sandra St-Laurent
The recipient of the Borealis Prize will be recognized as having spent significant time living and working among the writing community in Yukon and made substantial contributions to the Yukon writing and publishing community through writing, publishing, community organizing, Indigenous writing and storytelling, or in many other ways.
Originally from Vancouver, Katherine Munro moved to the Yukon Territory in 1991. She is Membership Secretary for Haiku Canada & a member of the League of Canadian Poets, the Federation of BC Writers, & the Haiku Society of America. In 2014, she founded 'solstice haiku', a monthly haiku discussion group in Whitehorse that she continues to facilitate. Since January 2018, she has curated a weekly blog feature for The Haiku Foundation, now managed with guest editors. Her debut poetry collection is contractions (Red Moon Press, 2019).
Statement from the jury:
"Acclaimed poet and non-fiction writer, Katherine Munro not only represents a fresh and strong voice, but through her involvement in many literary and community events she is helping other poets and writers find their own voice and share their own stories with a larger audience. Her community involvement is legendary and she is adamant about building bridges across many disciplines. It is her extraordinary ability to rally other groups or individuals around a common cause – creativity in the Yukon – that sets her apart. It is for all these reasons and so many more that this year's jury is delighted to present the 2023 Borealis Prize: The Commissioner of Yukon Award for Literary Excellence to Katherine Munro."